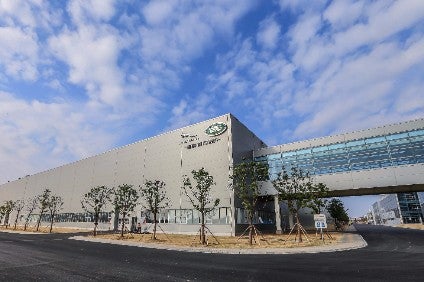 Tata Motors' Jaguar Land Rover Automotive has booked a GBP273m loss for the third quarter of its fiscal year. The automaker said the results mainly reflected lower sales in China and higher depreciation and amortisation of investment expenses.
Retails of 144,602 vehicles compared with 154,447 units a year ago. Revenues were GBP6.2bn versus GBP6.3bn.
JLR said unit sales dropped "primarily as a result of continued challenging market conditions in China, offset partially by "encouraging growth" in North America (where it set sales records in January) and the UK. Sales in Europe were up slightly, despite an 8% drop in the overall market.
JLR added: "The third quarter was also impacted by one-off factors including costs related to planned reduction in inventories, warranty reserve adjustments and currency and commodity revaluation.
"The automotive industry is facing significant market, technological, and regulatory headwinds. At the same time, investment in new models, electrification and other technologies remains high. Given the muted demand scenario and the associated impact on the financials, Jaguar Land Rover has concluded that the carrying value of capitalised investments should be adjusted down, resulting in a non-cash GBP3.1bn pre-tax exceptional charge and an overall pre-tax loss of GBP3.4bn for the quarter."
On China it said: "We continue to work closely with Chinese retailers to respond to current market conditions with a 'pull' based approach to vehicle sales."
The automaker said it achieved GBP500m of cash improvements through the 'Charge' programme in the third quarter. As part of its plans to achieve GBP2.5bn of investment, working capital and profit improvements by March 2020, the company announced in January that it would reduce its global workforce by 4,500 people. This is expected to result in a one-time exceptional redundancy cost of around GBP200m.
The EBIT margin for the full financial year ending March 2019 is expected to be marginally negative which will result in a pre-tax loss for the year before exceptional items.
"This is a difficult time for the industry, but we remain focused on ensuring sustainable and profitable growth, and making targeted investments, that will secure our business in the future," said CEO Ralf Speth.