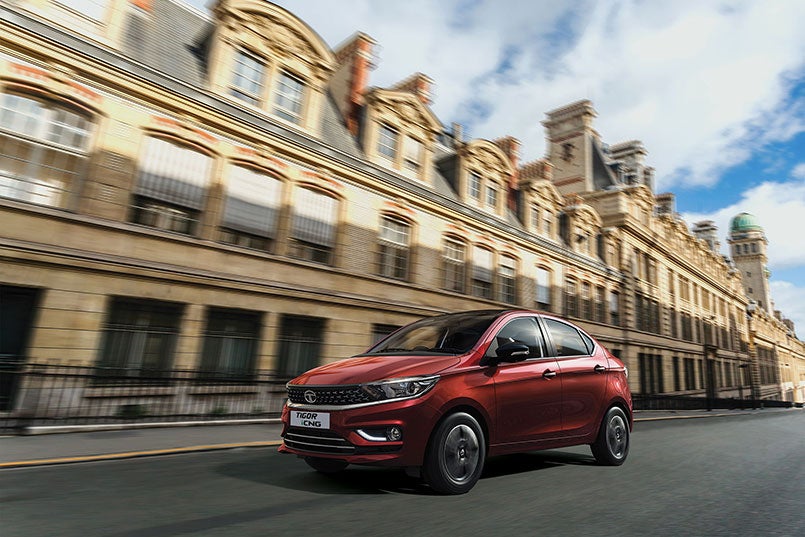 Jaguar Land Rover owner Tata Motors has launched a new iCNG variant of its Tigor XM, expanding its offering of compressed natural gas (CNG)-fuelled models in its domestic market where the alternative fuel is popular.
The automaker said the the iCNG range of products, introduced earlier this year, "have received a phenomenal response in a short span of time, becoming the choice of vehicle for many customers looking to switch to CNG".
CNG engines are also offered for the Tiago.
This new variant adds an entry-level trim for the Tigor iCNG line and includes a Harman infotainment system with four speakers, power windows, central locking and rear parking sensors.
Rajan Amba, VP sales, marketing and customer care, Tata Motors Passenger Vehicles, said: "Currently, over 75% of the customer [orders for] the Tigor are [for] the iCNG variant which is a testament to the robust demand of this technology in the Tigor portfolio.
The new Tigor will help us cater to new set of customers who have been wanting to experience our iCNG technology with entry level trim."
Tata claims the Tigor is the second largest selling sedan in the country with a market share of 21% in its segment.
It is also claimed to be the only sedan in India available with petrol, electric & CNG powertrain options, with both manual and automatic transmissions.