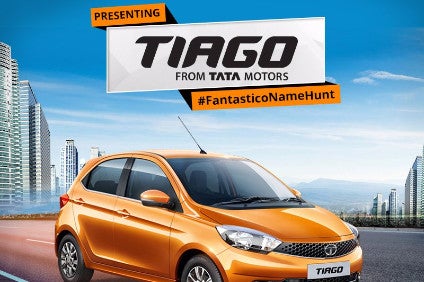 The recent addition of several new small cars has done nothing to help Tata Motors' sales in India, the company having last month been eclipsed by both Toyota and Honda, as it fell to sixth place just ahead of Renault.
TMC's local joint venture, Toyota Kirloskar Motor, saw big demand for its new Innova Crysta people mover, selling 7,259 units of the Bangalore-built model in May, according to data supplied by the Society of Indian Automobile Manufacturers. The brand's total deliveries totalled 12,614 vehicles. By contrast, it was a grim month for Tata Motors, whose sales fell by 27%, failing to even reach the 10,000 mark. The total of just 9,456 passenger vehicles was in spite of the brand having added the new Tiago small car from April. Sales of the still fresh Bolt and Zest, two other small models, dipped by 17% in both cases.
The rise of Renault, thanks mainly to the Kwid, continues, and the French manufacturer is now in fact just ahead of Tata for the year to the end of May. Having said that, Kwid deliveries plunged by 43% last month, which Renault blames on a big order backlog and scheduled factory maintenance to clear manufacturing bottlenecks.
As at the end of May, Maruti of course leads, followed by Hyundai, Mahindra, Honda, Renault, Tata and Toyota. A fair way back, and rounding out the top ten, are Ford, Volkswagen and Chevrolet.