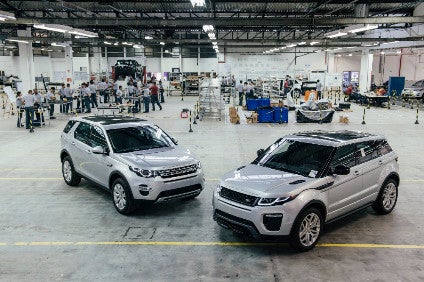 Tata Motors ' Jaguar Land Rover said retail sales for the quarter to 31 March 2022 "continued to be constrained by the global semiconductor shortage" but the conflict in Ukraine had not "materially impacted our wholesale volume".
The automaker saw a gradual improvement in chip supply leading to improved production and wholesale volume compared to the previous quarter and expected this to continue through the next fiscal year.
Record orders were booked in the quarter.
Wholesale volume was 76,526 units and production volume 82,722 units in the period, up 11% and 15% respectively quarter on quarter.
Retail sales were 79,008 vehicles, down 1% quarter on quarter and 36% year on year.
Fiscal year wholesales were down 15% to 294,182 while retail sales dipped 14% to 376,381.
Lennard Hoornik, Jaguar Land Rover chief commercial officer, said: "We remain optimistic for the future, despite the geo-political and macro-economic challenges facing the industry at present."