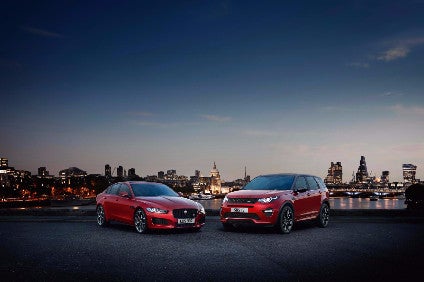 Tata Motors luxury vehicle unit Jaguar Land Rover booked a record 487,065 retail sales in 2015, up 5% year on year. It was the sixth successive year of growth with retails in 2015 more than double those in 2009.
Record retail sales were posted in UK, North America and Europe as sales in Europe and the UK each topped 100,000 vehicles for the first time. Europe was the company's largest sales region in 2015 with volume up 28% to 110,298. UK sales rose 21% to 100,636 and North American volume was up 25% to 94,066.
Growth in these markets offset poorer performance in China and other overseas markets. Chinese volume fell 24% to 92,474 and other markets were off 7% to 89,592.
This, JLR said, "reflected local market conditions, model transitions and the impact of the major industrial explosion at the Chinese port of Tianjin in August".
Land Rover retailed over 400,000 vehicles for the first time, with sales up 6% to 403,079. Range Rover and Range Rover Sport volume reached record levels and sales of the new Discovery Sport from early 2015 have now increased to over 10,000 per month, second only to the best-selling Evoque.
Jaguar sales were up 3% to 83,986 vehicles, the brand's strongest full-year performance in a decade, driven by the Jaguar XF (redesigned at the end of 2015) and the new smaller XE. More new models are expected to accelerate sales growth this year.
JLR sales chief Andy Goss said: "This has been a significant year for Jaguar Land Rover, with updated models being introduced across the range. Customer response has been extremely positive."
Last year saw considerable expansion of the company's manufacturing footprint to support continued growth, including the announcement of a Slovakian plant and progress on the construction of the assembly plant in Brazil which is will start building the Evoque and Discovery Sport in 2016. JLR also announced in Novermber the doubling of its UK engine factory and agreed a contract assembly deal with Magna Steyr in Graz, Austria. In March 2015, a GBP600m spend was announced at the Castle Bromwich car plant, Whitley R&D centre entre and the National Automotive Innovation Centre.