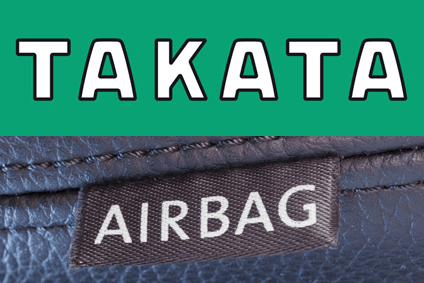 Takata will seek bankruptcy protection from creditors on Monday, two news agency sources said, as the airbag supplier faces billions of dollars in liabilities stemming from the biggest recall in automotive history.
Reuters' sources said the company would file for protection in Tokyo District Court under the Civil Rehabilitation Act, Japan's version of US Chapter 11 bankruptcy.
Takata will then seek bridge loans from the core banking unit of Sumitomo Mitsui Financial Group which will provide tens of billions of yen (hundreds of millions of dollars) in bridge loans, one source said.
Takata spokesman Toyohiro Hishikawa told Reuters nothing had been decided regarding any filing or financing.
Shares in Takata changed hands for the first time since sources said last week that the struggling airbag maker was preparing to file for bankruptcy.
Any filing would coincide with a deal for financial backing from Key Safety Systems. Key is expected to acquire Takata assets as part of a restructuring in bankruptcy, a source told Reuters.
Takata would stop making air bag inflators after completing a global recall as part of the restructuring plan with Key, separate sources said.
Takata plans to begin bankruptcy proceedings in both the United States and Japan, Reuters' sources have said. Such moves would culminate a long, tumultuous fall for the family-controlled company that grew to become a global supplier to most of the world's major automakers.