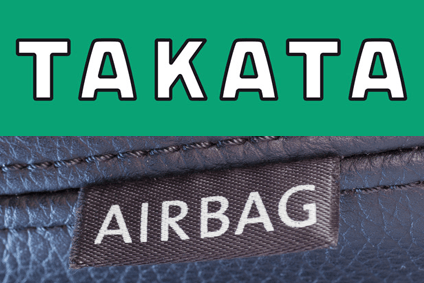 Takata's share price has plunged by almost 12% in trading on the Tokyo stock market today on speculation that potential bidders are now considering bankruptcy proceedings for the troubled supplier.
Bidders for Takata have been asked to submit their proposals by early this week, and potential suitors are believed to include investor group KKR, as well as Carlyle Group, which is working with China-based airbag manufacturer Key Safety Systems (KSS). Japanese chemical maker Daicel Corp is also thought to be a potential bidder.
Reports say that some of the bidders are considering the possibility of bankruptcy proceedings for Takata as an option to reduce balloning liabilities.
Takata aims to shortlist two to three candidates by October, reports suggest.
Bloomberg reported that pursuing bankruptcy could result in very low repayment to debt holders, citing analyst views. This summer it appeared that the Takata would seek to avoid bankruptcy and instead look for buyers that could take a controlling stake and carry the company through its crisis via restructuring.
Takata set up a committee in February that has been negotiating with its OEM customers, led by Honda, on the rising recall costs – borne initially by the OEM – related to replacing the defective parts.
Takata is in the grip of a severe crisis with close to 100m vehicles globally having been recalled to replace faulty airbags. The company will inevitably incur additional legal costs and compensation claims. Its share price has fallen by 90% since the scandal erupted in early 2014.
See also: Takata airbag inflator recall woes