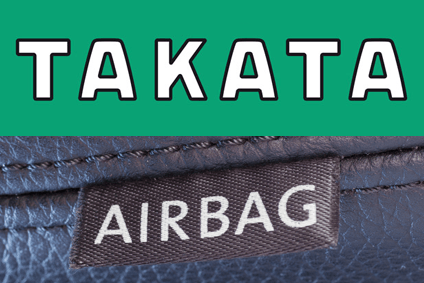 Takata is hoping to secure a sponsor by August and to pursue extensive restructuring under new management as it faces increasing liabilities associated with its airbag inflators crisis.
Nikkei reported that a third-party committee of outside attorneys and others had briefed automakers and banks on the plan this week. It said the company hopes to select a sponsor by the end of August and draw up fresh rehabilitation plans, according to the committee. It likely will accept a management team from the sponsor, the Nikkei report added.
It also said that Chairman and CEO Shigehisa Takada is expected to step down and that the company is aiming to reach an agreement with automakers and banks around September on the handling of spiralling recall costs.
Takata views automakers as possible sponsors, but they are said to be cautious about involvement until full costs and exposure are known.
US auto safety regulators said this week that there are about 85m unrecalled Takata airbag inflators in US vehicles that will need to be eventually recalled unless the company can prove they are safe. Under an agreement signed last year, Takata has until 2019 to demonstrate that all of the unrecalled airbag inflators are safe.
Reports have suggested that a so-called 'worst-case' recall scenario would involve some 287.5m airbag inflators, globally.