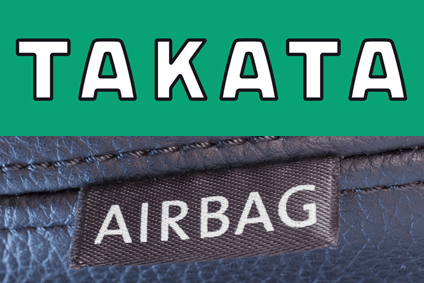 Takata has declared almost 14m air bag inflators defective as part of an expanded US recall, but said it considered the recall investigative, leaving the tricky question of cost-sharing with automakers unresolved, according to a media report.
The question of just how much Takata will have to pay for a deepening crisis over potentially deadly airbags has been hanging heavily over the firm with management saying that can be worked out only when there is clarity on the root cause of the problem, Reuters reported.
Until now, automakers have launched what are called investigative recalls, where they collect parts to determine the reasons for the defects. Under such recalls, automakers bear most of the burden, although Takata is widely expected to shoulder more, the report said.
The airbags have the potential to inflate violently, spraying metal shrapnel in the vehicle and have been blamed for 13 deaths and more than 100 injuries, mainly in the US.
Reuters noted the company's woes worsened this month with US authorities announcing a recall of up to 40m more of the company's air bags, on top of the more than 50m that have already been recalled globally.
This week's notice to remove 14m inflators is the first part of the expanded recall, Reuters said.
Takata spokesman Toyohiro Hishikawa told the news agency the company considers the newly announced recall investigative and reiterated the company's stance that it is waiting until a study it commissioned presents its conclusions in the summer.
But Hishikawa also told Reuters the company "generally agrees" with the National Highway Traffic Safety Administration's assessment that a combination of time, environmental moisture and fluctuating high temperatures contribute to the degradation of the ammonium nitrate propellant in the inflators.
"But we can't say that our assessments match NHTSA's 100% because we have yet to make our own conclusions," he said.
If Takata was found to be solely responsible for the problem, it could face a bill of over US$9bn in recall costs, based on a rough calculation that each replacement kit costs around $100, Reuters said.
Sources have told the news agency the company has begun looking for a financial backer to help with the recall costs.
Takata also faces lawsuits and on Friday, Hawaii became the first US state to sue the parts maker, accusing it and Honda Motor of covering up the problem and demanding $10,000 in compensation for every affected car.
Takata declined to comment on the Hawaii lawsuit. Honda also declined to comment, saying it had not be served with the lawsuit, Reuters added.