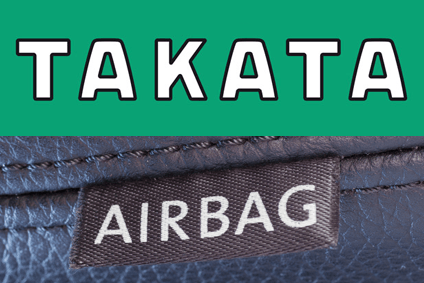 Crisis-hit airbag supplier Takata is near to bankruptcy according to reports in Japan.
The company could file for bankruptcy next week, with Key Safety Systems involved in a financial deal to secure continued operations for a restructured company.
Takata has been working for months on a deal with Key Safety Systems, the US unit of Chinese auto components supplier Ningbo Joyson Electronic.
The Nikkei news agency has reported that a new company created under Key will purchase Takata operations for about 180 billion yen. It reports that huge liabilities on recalls for faulty airbag inflators would be left behind in a separate entity. Takata's liabilities are seen exceeding USD9bn following a huge massive global recall of airbags linked to deadly explosions.
Takata was contacted by just-auto and offered no comment. It did however say that it is preparing a statement in response to media reports.
Reuters reported that the Tokyo Stock Exchange has suspended trading in Takata shares following the reports of imminent bankruptcy.
Reuters reported that a final deal with Key Safety Systems may not be reached before Takata files for bankruptcy. The company plans to begin proceedings in both the United States and Japan, sources told Reuters.
The Nikkei reported that Takata's creditor banks are expected to continue providing financial assistance to the restructured company so that it can pay its suppliers and deliver products to its clients.
The Japan Times has also reported today that safety officials at Takata and Nissan will be referred to prosecutors on suspicion of professional negligence resulting in injury after a recalled airbag inflator in a Nissan vehicle ruptured in a collision in 2015.
The report said that police suspect that the Takata official did not follow proper recall procedure and that the Nissan official failed to instruct Nissan dealerships to disable the recalled inflators.
At least 15 people have died in accidents involving faulty Takata air bag inflators in the United States, Malaysia and elsewhere.