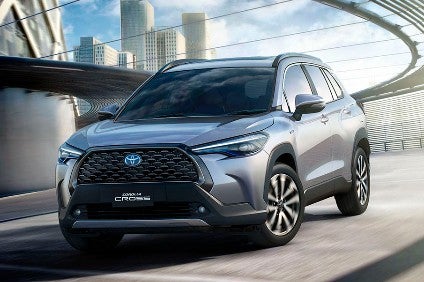 New vehicle sales in Taiwan in July 2022 were slightly higher at 38,192 units versus 38,064 units a year ago, according to the Directorate of Highways.
Total volume in the first seven months of the year was down 7% to 241,343 units from 259,873 with domestic sales slightly higher at 138,818 while import sales fell 16% to 102,525.
Toyota sales rose 2% to 72,166 units year to date (YTD), supported by strong demand for its locally assembled Corolla Cross hybrid which is now the country's best selling model. Last May, the company launched its new, purpose built battery powered bZ4X SUV, fully imported from Japan, saying it expected overall electric vehicle (EV) sales to double to 13,000 units in 2022.
Honda's YTD sales increased 7% to 16,318 units, underpinned by strong demand for the redesigned CR-V, while Ford sales fell 11% to 14,441 units, Nissan to 14,046 units (-14%), Mercedes-Benz by a quarter to 13,356 and China Motor to 13,163.
Yulon Motor in June said it expected the overall vehicle market to shrink by at least 3% to 436,000 units this year, with the reopening of Shanghai easing component shortages and helping to improve vehicle supply in the second half of the year.