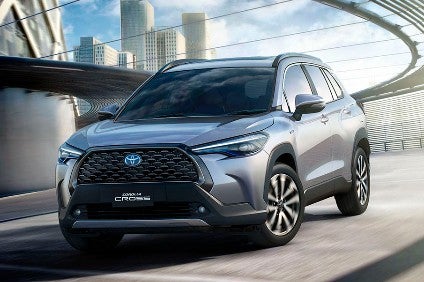 Taiwan's new vehicle market dropped by almost 21% to 40,624 units in January 2022 units from 51,179 units in the same month of last year, according to registration data compiled by Taiwan's Directorate of Highways.
This followed similar declines in the previous three months from strong year-earlier levels and reflected the continued global shortage of semiconductors, which had affected supplies of both imported and locally-made vehicles.
Leading domestic automakers were forced to cut production last month while local distributors announced significant price hikes in the last several months to reflect rising costs.
Domestic auto sales plunged 25% year-on-year to 22,755 units in January, despite the popularity last year of locally-made models such as the Toyota Corolla Cross and Ford Focus and Kuga, while sales of imported vehicles fell by over 14% to 17,869 units.
Toyota sales plunged 25% to 12,427 units in January after it was forced to cut local production due to the chip shortage, while its imports were down by just over 9% at 3,898 units.
Mercedes-Benz became the country's second most popular brand after its sales increased 3.2% to 3,280 units.
Honda sales jumped by almost 26% to 3,024 units thanks to strong demand for its CR-V SUV while Nissan sales fell 10% to 3,011 units; China Motor 2,328 units (-24%), and BMW 2,153 units (+8%).
Toyota and Lexus distributor Hotai Motor said it aimed to increase sales by 5% to a new record high of 164,000 vehicles in 2022, helped by the launch of new models from the bZ4X electric vehicle range and the Lexus RZ450e crossover.
The company expected the overall market to rise by just over 2% to 460,000 vehicles this year from 449,859 in 2021.