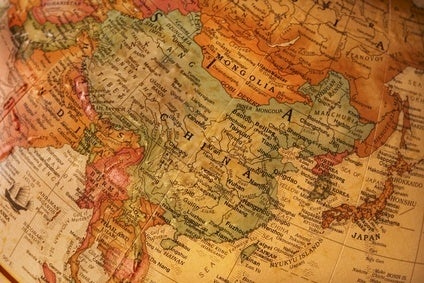 National Electric Vehicle Sweden (NEVS) says new 'part-owner' Tianjin Binhai Hi-tech Industrial Development Area (THT) will plough US$200m into the Swedish automaker as it looks to build a new factory in China within two years for its EV breakthrough.
News emerged this week (27 May) NEVS had secured the backing of THT in conjunction with the Beijing State Research Information Technology Company (SRIT), with both partners eventually holding around 30% of the Swedish business.
"Since the beginning, NEVS has always been very clear if we are developing a series of car models," a NEVS spokesman told just-auto from Sweden. "We need a lot of investment [and] the Tianjin partnership will be the place where we can start building the next production plant.
"Tianjin has a long automotive history and there is an extensive supplier base we could address, so that is a very strategic area. In Tianjin, we will [have] two joint ventures, one for production and the other for R&D. From Tianjin, the amount they will pay for the shares is US$200m.
"A majority part of future investment will be made in the production plant within the joint venture. Trollhättan will always be NEVS headquarters for development of new product. What we aim for is cooperation to start doing electric vehicles for the Chinese market. Tianjin will be the base for China and near countries to China."
The first car produced in the plant in Tianjin will be an electric vehicle based on NEVS technology, followed by an EV and portfolio of battery electric vehicles and EVs based on NEVS' new vehicle architecture.
"NEVS' focus is to produce high quality electric vehicles with China as its initial main market," said NEVS president, Mattias Bergman.
"The long-term cooperation with the development area THT in Tianjin and the IT pioneer SRIT, will help us achieve our vision and our goal of a global strategic presence and is an important addition to the resources we have in Trollhättan."
Tianjin borders Hebei Province and Beijing Municipality with a population of 15m. A development plan involving Beijing, Tianjin and Hebei Province was approved by the PRC central government to promote regional integration with priority on traffic management, environmental protection energy security and industrial upgrades.
Tianjin Binhai Hi-tech Industrial Development Area, where the future Nevs new energy vehicle factory and R&D joint venture will be located, is one of the national hi-tech industrial parks which have attracted multinationals to invest and manufacture.
There are more than 10,000 companies registered in THT, including 6,000 hi-tech companies.