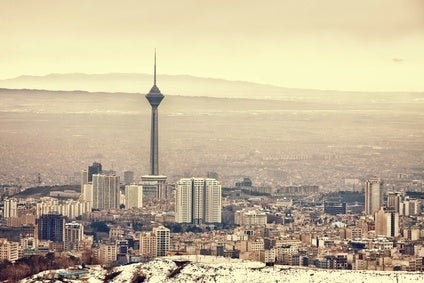 Scandinavian supplier association, FKG says the potential opening up of Iran to normalised business relations could create a "perfect opportunity" for many of its members.
Tehran has been the subject of draconian sanctions by the West determined to see it avoid any potential uranium enrichment, which some believe could be used by the regime to develop nuclear weapons, but lengthy negotiations between both sides look to be moving towards the lifting of restrictions.
France has been particularly active in courting Iran's automotive sector, with its main companies of PSA Peugeot Citroen and Renault having associations with domestic producers, while FKG also recently led a visit to the country with several Scandinavian component makers.
"They [Iran] are suffering under these regulations [sanctions] – they are not on the same development rhythm as the rest of the world," FKG CEO, Fredrik Sidahl told just-auto on the sidelines of its Suppliers Forum in Gothenburg last week.
"Once they sign the treaties and open the borders, their own industry has to come up with [the] same advanced level as the rest of the world, specifically Europe. This could be a perfect opportunity.
"Most of the them are very well educated [and we are] very much looking forward to starting to work with Iran. Definitely in the first quarter of next year, we will have some follow-up."
The FKG chief also appealed to the Swedish government to continue its modest financial backing of such trips and will meet politicians to urge consistent support.
Sidahl equally reiterated his admiration for the work undertaken by the UK's Automotive Council, which has seen successive British governments of differing parties provide political support to the industry.
"We don't have such a co-ordinated system and I am jealous to be frank," said Sidahl. "I would like to copy and paste [it] to Sweden.
"We have that type of support owned by the State as venture capital. Now they [government] want to dismantle it and use that money for something else.
"That is stupid because the automotive industry is the leading technology industry and we really need that push and pull."
French suppliers in the guise of FIEV, visited Iran a while back in anticipation of sanctions being possibly lifted.