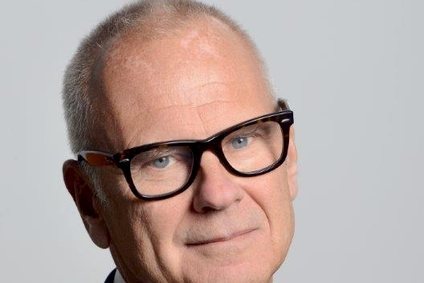 Scandinavian automotive supplier body, FKG has launched a withering condemnation of Volkswagen's emissions scandal, branding it "destructive" for the industry.
The diesel issue – and there are unconfirmed reports circulating it may extend to some Volkswagen 2016 models as well – occupied centre stage at this year's FKG annual Supplier Forum in the association's home city of Gothenburg.
"We are pretty damn [unhappy] because this is a huge loss of trust – from what we do together with automotive technology and then we have something like this," said FKG CEO Fredrik Sidahl.
"Volkswagen has a journey to go through to convince the world. We need to tell the story things like that are destructive. Supplier [s], OEM [s] and the entire system has to hang together.
"I hope VW gets out of this as quickly as possible. With Volkswagen knowingly cheating – I hope this is only VW. Of course there are suppliers here [at Gothenburg conference] who are directly affected by the misery of Volkswagen, but generally in Sweden we are not suppliers directly in line with VW, we are second and third in line.
"Long term yes, we are talking about trust. When it concerns diesel technology, if trust is lost, then it will be a problem."
The FKG chief also took the chance to use his platform in front of 400 delegates from around Scandinavia, Europe and the US, to urge the Swedish government to appoint a Minister for Industry, a situation which clearly rankles among suppliers in the country.
There also appears to be a difference of opinion between the FKG and the Swedish government, whose Enterprise Minister did not attend the Suppliers Forum due to the lack of women in the automotive industry – a subject Sidahl tackled head on.
"We still don't have a Minister for Industry," said the FKG head. "The Minister for Business and Enterprise chose not to turn up. He had cold calculations and he put gender requirement on the composition.
"There are 15% women in the business – not that many. We started up something which is the Women's Network. It might sound fussy, but it is not. We try to understand why are there not more women involved in our business."
Despite the Volkswagen situation and frustration with politicians in Sweden, FKG nonetheless remains "deeply optimistic" for the future of automotive suppliers in the country and region.
"We still have the same pace – not quite as clearly as we saw in the spring," added Sidahl citing the addition of a third shift at Volvo's Torslanda plant as evidence of a resurgent Swedish auto industry.