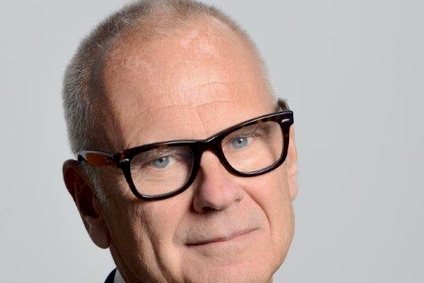 Scandinavian supplier body, FKG says despite the emissions conflagration currently sweeping through Volkswagen, it still believes diesel technology to be the future of powertrains, albeit one possibly allied to a hybrid model.
FKG has been in Rome this week attending a meeting of the European automotive component association, CLEPA, at which the diesel scandal was a much-discussed topic but the Scandinavian organisation was keen to stress the future of the technology.
"Of course we talked about the diesel scandal," FKG CEO, Fredrik Sidahl told just-auto from the Italian capital. "We asked what will happen and it is simply too early, nobody knows. It is news every hour.
"Personally I think diesel is the future and specifically if you involve an electric motor and diesel, you are talking hybrid. You can run a diesel engine very effective [ly] if you put it in constant revs and torque.
"Diesel is not dead. I do think diesel definitely [has] a future and I hope this VW story will not stop development of that type of engine."
Germany's Federal Motor Transport Office (KBA) told just-auto this week it is extending its diesel emissions probe to include other overseas manufacturers as the fallout from the Volkswagen defeat device scandal continues to be felt increasingly across Europe and the world.
Results of the KBA's investigations that will feature laboratory as well as real-world driving tests, will occur at several locations across Germany and are expected in around a fortnight as the Transport Body also trains its sights on non-Volkswagen brands.
The KBA – Kraftfahrt-Bundesamt – confirmed it is testing Volkswagen vehicles as well as a number of other unspecified foreign cars after the German Transport Minister tasked it with forensically examining the reasons behind the furore which could see up to 11m models having to be refitted with emissions-compliant devices.
Many suppliers have shied away from discussing the diesel scandal, but Sidahl believes they are willing to have a dialogue concerning their impact.
"I think suppliers are still quite open about what kind of technology they can support as well as research programme [s]," said the FKG chief. "There is a lot going on.
"I don't think [emissions situation] will destroy diesel. I hope it will blow over as soon as possible because we need to continue our research programmes without questions from the green parties."
Separately, the FKG chief also attended a meeting of the European Parliament Skills Council, also held in Rome, grouping unions and industry, but he expressed frustration at the lack of Swedish representation.
"I was a little bit disappointed because I did not see any colleagues from Sweden," added Sidahl.
"Unions from Holland, UK, Germany, France they had representatives. There was a list and Sweden was not on the list."
FKG made its remarks ahead of its upcoming Annual Suppliers Forum in its home town of Gothenburg, where the diesel situation will undoubtedly feature highly on delegates' minds.