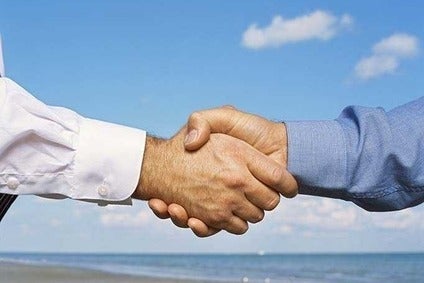 Thyssenkrupp and Japanese industrial group NSK have signed a memorandum of understanding (MoU) to explore a joint venture between Thyssenkrupp Automotive and NSK's steering business.
The MoU includes a "technological and strategic alignment" of the product areas in the automotive business with the rival's steering business. The aim is to develop a joint automotive business.
Martina Merz, CEO of Thyssenkrupp, said: "We are already in an excellent position today with our automotive businesses. A collaboration between our automotive segment and NSK Steering could help us to further strengthen and expand this position."
Thyssenkrupp's automotive segment has adapted to electric, autonomous driving and sustainability. Investments have been made primarily in chassis technology independent of a particular drivetrain.
The automotive segment already generates around 80% of its sales with products other than for the internal combustion engine. New products have been launched and new factories established, particularly in North America, China and eastern Europe.
Karsten Kroos, CEO Thyssenkrupp Automotive Technology, said "One of our biggest and most important product areas is steering. The capability we have built up here, particularly in electronics and software, are also key to the rest of our business. It therefore makes sense for us to examine a partnership with NSK Steering in this technological area first. This may result in a partnership model for other businesses as well."
Saimon Nogami, executive senior vice president, NSK, said "The envisaged joint venture will enable us to deliver products and services packed with more value."
NSK produces steering columns and steering shafts plus electronically assisted steering systems in factories in North America, Europe and Asia.
Both companies have now agreed a phase of non-binding assessment of the relevant businesses "without any preconceived outcomes". A decision on cooperation model will be made by the end of 2022.