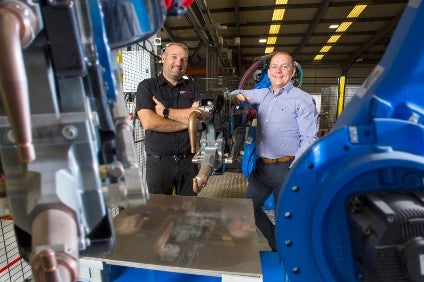 A Sunderland, north east England, tech business which works with some of the world's leading car manufacturers is expanding following growth fuelled by the region's automotive sector.
Sunderland is home to Nissan's car assembly plant and adjacent battery factory.
Established six years ago, fast-growing AR Controls currently employs 37 and uses robotics and technology to supply services to Nissan and Jaguar Land Rover.
The new premises will allow the business to expand on current services and help increase headcount to around 45-50 staff in the next 12-18 months.
The fast turnaround, technology-driven firm claims to deliver significant productivity and quality improvements to its customers' processes, while also driving down costs and reducing risk.
AR Controls has now expanded into a new 12,000 sq ft unit on Sunderland's Sunrise Enterprise Park, following an extended period of sustained growth. The automation business has agreed a lease on the new premises and plans to fully acquire the property inside 18 months, adding to its existing estate which includes its 18,000 sq ft headquarters, also at Sunrise Enterprise Park, and a further base in North Hylton.
Andrew Ramsey, managing director of AR Controls, said: "Despite many negative projections about the UK's automotive manufacturing sector, the growth our business has seen over the last two years is incredibly positive and I'm tremendously excited about the future.
"We work with some of the world's leading automation suppliers in sensing, position control, visual inspection, machine safety, audio-indent, robotics, drives and programmable logic control, and we employ a safety first, design and development philosophy.
"Our sustained growth has given us added confidence to continue building and developing the business."