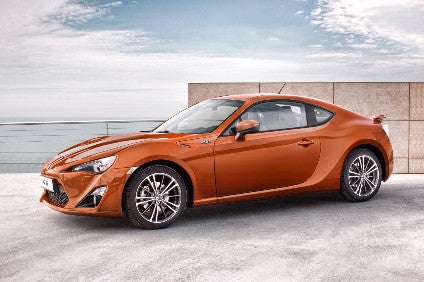 Fuji Heavy Industries, which will officially change its name to Subaru Corporation on 1 April, 2017, as part of a plan to increase the recognition of the Subaru brand, will deepen the product development partnership forged with fellow Japanese automaker Toyota Motor, Fuji president Yasuyuki Yoshinaga said in a recent interview with The Nikkei.
Fuji makes the Toyota Camry under contract at its Indiana plant but that deal ends this summer. According to Yoshinaga, however, Fuji Heavy will cooperate with Toyota on hybrid technology and the pair are discussing developing second-generation models for the shared Toyota 86 and Subaru BRZ sports cars, both of which have Fuji Heavy engines.
"Considering the large-scale investment required, developing environmentally friendly technology independently presents an obstacle," Yoshinaga said.
Subaru vehicles continue to enjoy robust demand in the key US market, Yoshinaga told Nikkei. Even if overall US demand this year slips to 16.5m to 17m units, down roughly 500,000 to 1m vehicles from 2015, the company "will feel no impact," he said. Yoshinaga remains confident Subaru will reach the 2016 sales target of 615,000 units in America.
Fuji Heavy's fuel economy data is sound, Yoshinaga said, unlike that of domestic rivals Mitsubishi Motors and Suzuki Motor. But he said work needs to be done to ensure consumers do not grow distrustful of the entire motor industry, according to Nikkei.