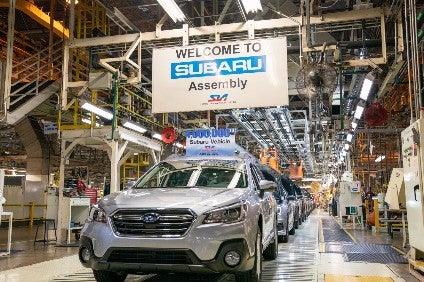 Subaru of Indiana Automotive (SIA) has produced its four millionth Subaru branded vehicle – the plant has previously also assembled the Camry under contract to Toyota.
A silver 2019 Subaru Outback was the milestone vehicle.
"This is an incredible milestone for our associates and our company," said Scott Brand, senior vice president at SIA.
"We've come a long way since building our first vehicle more than 30 years ago."
SIA is Subaru's only manufacturing facility outside of Japan and currently makes the Ascent, Impreza, Legacy and Outback models for North America.
Since beginning production in 1989, the plant has increased its annual output of vehicles from 67,000 to approximately 370,000.
"Our 5,700 associates are directly responsible for the quality that Subaru customers have come to expect," said Brand.
"Their commitment continues to drive our success."
SIA expects to begin production of the redesigned 2020 Legacy and Outback at the end of July.