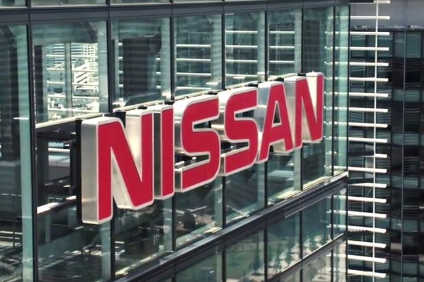 Nissan has reported a 19% drop in quarterly operating earnings – to 163.9 billion yen – as it felt the impact of a stronger yen headwind to its bottom line. The decline to profit came in spite of stronger vehicle sales for the company in China and North America.
In the quarter ended 30 September, net income was off 15.5% against last year to 146.1 billion yen.
First half operating profit was down 14% at 339.7 billion yen on net sales down 10.3% (Yen5,321bn).
"In the first half, Nissan generated a solid operating profit of 339.7 billion yen, which represents a 6.4% margin on net revenues of 5.32 trillion yen," said Carlos Ghosn, Chairman and Chief Executive Officer. "These solid results were achieved despite recent currency headwinds and continued challenges in Japan and emerging markets."
In the first half of the fiscal year, Nissan's total unit sales were 2.61 million units. In the US, Nissan's sales rose by 3.7% to 783,000 units, equivalent to a market share of 8.7%, amid strong demand for the Altima, the Rogue and the Maxima.
Nissan unit sales in China, which reports figures on a calendar year basis, rose 3.8% to 610,000 units, equivalent to market share of 5.0%. In Europe, excluding Russia, Nissan's sales rose by 4.4% to 319,000, which resulted in a market share of 3.6%. The Qashqai SUV and X-Trail helped drive demand in the region, Nissan said.
Nissan also said its performance in these key markets helped compensate for a decline in the Japanese market where Nissan was impacted by the suspension of Dayz/Dayz Roox minicar sales. Total unit sales in the quarter for Japan were 211,000 units, representing a market share of 9.2%. In other markets including Asia and Oceania, Latin America, the Middle East and Africa, Nissan's sales decreased 4.9% to 382,000 units.
Guidance unchanged
"Nissan is maintaining its global sales and earnings forecast for fiscal 2016," said Mr. Ghosn. "Although Nissan faces market uncertainty and currency headwinds, we expect to continue to deliver solid earnings and positive free cash flow generation in the current fiscal year. We can also look forward in fiscal year 2017 to valuable synergies from our alliance with Mitsubishi Motors, in which we recently acquired a 34% stake."
"As announced at the end of the last fiscal year, we have decided to increase the full year dividend by 14.3% to 48 yen per share, and the Board today approved an interim dividend payment of 24 yen per share."
The company expects to sell 5.6 million units this fiscal year, up 3.3%.