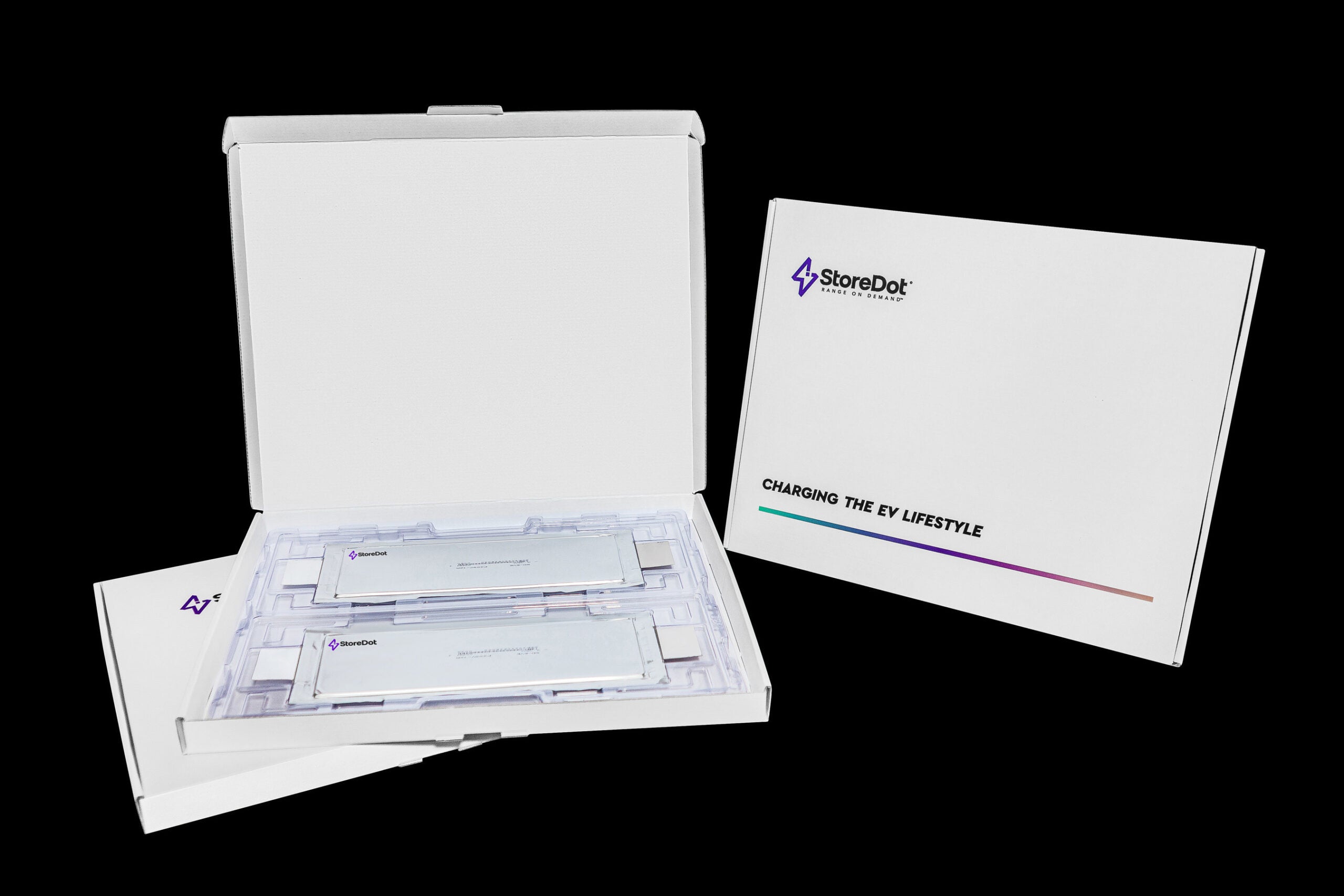 StoreDot has begun to ship EV cell samples of its 100in5 battery technology to electric vehicle OEMs and potential customers.
The Israel based company plans to begin mass production of the cells in 2024. It claims the technology provides 100 miles of range in five minutes "consistently and without compromising battery's health".
In EV 'form factor', the 30Ah silicon dominant anode, lithium ion pouch cells are "currently undergoing intensive real-world testing with strategic OEM partners and other automotive players", according to a StoreDot statement.
Chief business officer Amir Tirosh said the move was "the culmination of 10 years of intense research and development and demonstrates our strong determination to push the known boundaries of battery technology to accelerate mass EV adoption and eliminate range and charging anxiety".
He add he was "confident that our cells will exceed OEM expectations with respect to energy density and extreme fast charging".
"We are on track to exceed our commercialisation milestone of 1,000 cycles this year."
The ultimate goal is providing 100 miles of range after only three minutes of charging in 2028, and in two minutes of charging within a decade.
The cells will be volume produced by manufacturing contractor, EVE Energy in China.