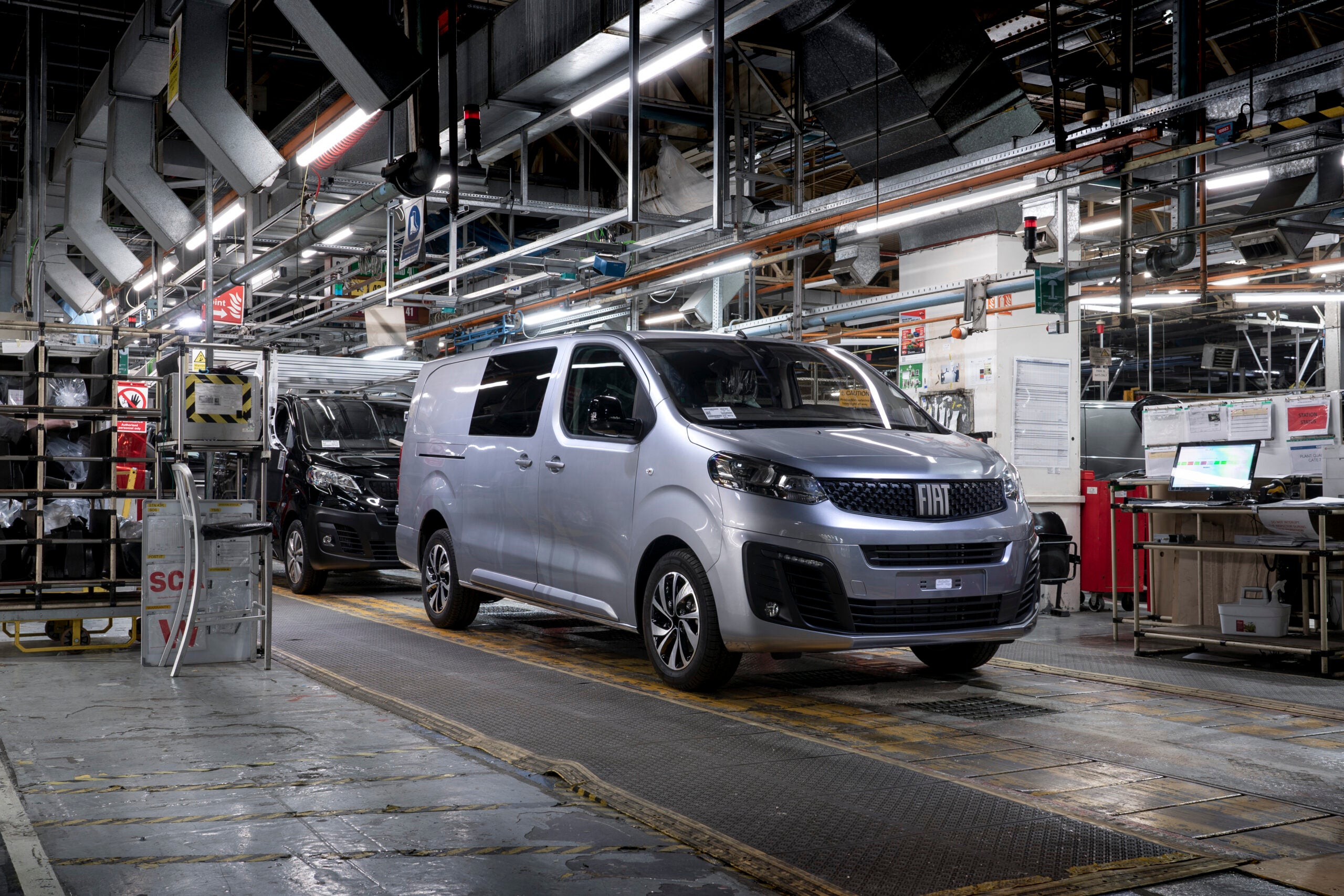 Terms of UK/EU Brexit deal mean that requirements for rules of origin become stricter from 2024
Future EVs will be a rapidly growing proportion of Stellantis shipments for EU customers, making local battery supply a critical issue
Battery making investment in the UK lags behind other world regions
Stellantis says sourcing batteries from the EU or China brings additional logistics costs and if rules of origin and local content rules (for EU and UK based content) are not met, 10% tariffs on EU bound shipments would apply on cars (higher on commercial vehicles)
Stellantis wants the UK to consider the terms of its Brexit deal to meet the issues ahead
Stellantis has warned that meeting future local content and rules of origin on vehicles exported from the UK to the EU and a lack of battery making capacity in the UK threaten the viability of its two UK vehicle manufacturing plants.
In a submission to a UK parliamentary committee looking into the supply of batteries for the manufacture of electric vehicles in the UK, Stellantis points out that it is sourcing batteries for its EVs from factories in mainland Europe and China, but that its investment plans for the UK were predicated on sourcing being in place in the UK for EV powertrain batteries. Without that, the company fears it will bear the brunt of higher logistics costs and new tariffs on exports to the EU because vehicles will not meet rules of origin and local content requirements.
The submission states that 'if we continue to source batteries from mainland Europe and China our UK Stellantis plants will be at a competitive disadvantage due to the higher logistics costs that we will face to transport the batteries from mainland Europe to the UK. These costs will add to the Total Cost of Ownership of a Battery Electric Vehicle, alongside potential tariff costs from Rules of Origin, high running costs due to the cost-of-living crisis, costs that will be passed onto the consumer'.
Moreover, Stellantis says 'if the cost of EV Manufacturing in the UK becomes uncompetitive and unsustainable operations will close. Manufacturers will not continue to invest and relocate manufacturing operations outside of UK, as seen with previously established UK manufacturers such as Ford and Mini. Ford no longer manufacture Light Commercial Vehicles in the UK, having stopped building cars in the UK in 2002 and vans (Transits) in July 2013 and BMW Group announced in October 2022 that the electric Mini would no longer be produced in the UK, relocating eMini manufacturing to Boading, China.'
Stellantis has UK manufacturing plants in Luton and Ellesmere Port, that it says are 'enablers to the UK's electrification future'. But it adds that 'an established electrification ecosystem will help reinforce and sustain EV manufacturing in the UK'.
In a stark warning it says that 'if we are unable to rely on sufficient UK or European batteries, we will be at a major competitive disadvantage. In particular against Asian imports, specifically South Korea, Japan and also China'.
Stellantis maintains in its submission that 'we need to reinforce the competitiveness of the UK by establishing battery production in the UK….If we do not produce in the UK or in Europe, we will be faced with 10% import duties which will make domestic production uncompetitive against Asian players'.
For Stellantis' UK plants, sourcing batteries (a high-mass and heavy component to ship) from mainland Europe and China, as currently planned, means higher logistics costs.
Stellantis therefore recommends in its submission that the 'UK must consider its trading arrangements with Europe'. It also says that its recommendation is that the establishment of [battery] gigafactories is 'done in partnership with industry specialists'. Stellantis points out that it has invested heavily in Europe with a battery Joint Venture with ACC and has three gigafactories established across Europe.
Stellantis is converting the Vauxhall/Opel Astra final assembly plant at Ellesmere Port to build electric versions of Stellantis' smaller van line.
In another recent UK parliamentary inquiry, lawmakers were warned by expert specialists that a lack of gigafactories and development of electric batteries in Britain means UK "doesn't have a runner" in "global battery arms race".
British MPs warned: future of automotive sector under threat
See also: Automakers start shaping their battery supply chain strategies