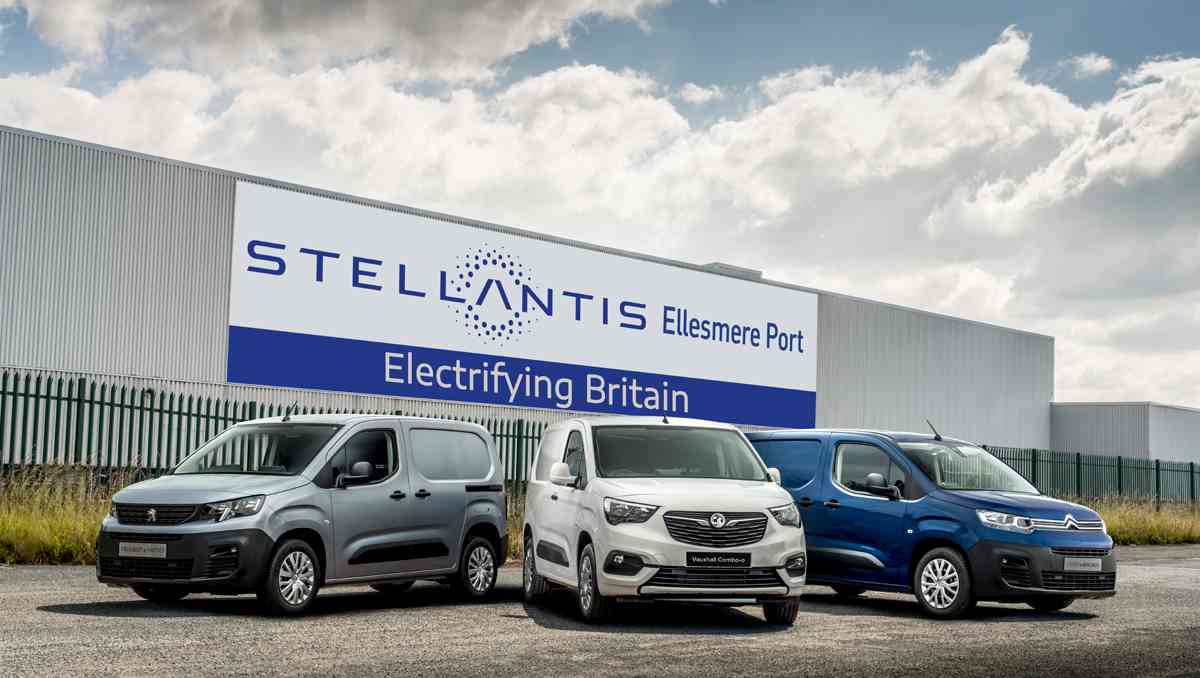 Stellantis is launching a new maritime logistics service, in partnership with Suardiaz and Peel Ports, in order to supply parts to the Ellesmere Port assembly plant and reduce carbon emissions.
The English plant is currently being updated to manufacture compact electric vans (Vauxhall/Opel Combo Electric, Peugeot e-Partner and Citroën e-Berlingo) from spring 2023.
Some of the sheet metal parts and components required for production will be supplied by companies based near the Vigo plant in Spain which also manufactures those LCVs.
To improve supply chain flow, a new logistics service will be operated by Suardiaz, including a new twice weekly shipping service from Vigo Port to Queen Elizabeth II Eastham docks, Merseyside.
Starting from June 2023, after the initial production start, the new 891 nautical miles maritime route will take an estimated 14,700 lorry journeys off roads, saving around 17.5m km (11m miles) of road travel.
Each ship will be able to take up to 95 lorries whose cargo will comprise around 47 different part lines. The packaging used to transport the parts will be taken back to Vigo Port on the return leg in to be reused for subsequent trips. Journey time from Vigo Port to the English docks is around 50 hours, comparable to the current road trip.
Compared to road transport, the direct maritime route has 30% lower CO2 emissions over the course of a full year as well as 37% less energy consumption, Stellantis claimed.
Peel Ports will provide a 9.4 acre site at the Merseyside for the new route.
Peel Ports and Suardíaz have spent a combined GBP10m to recommission a berth and installing infrastructure needed to support roll on, roll off (RoRo) ships and cargo.
The dock is two miles from the assembly plant.