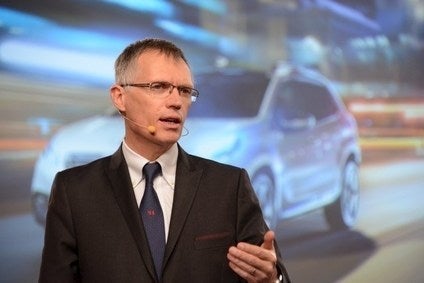 Stellantis has raised its profit margin outlook for the year on the back of a strong set of first half financial results. The recently formed automotive giant also reported EUR1.3m in merger related cash savings in the first half.
Pro Forma net revenues of EUR75.3 billion were posted for the first half, up 46%. Pro Forma adjusted operating income was put at EUR8.6bn, with 4% margin and record North America margin at 16.1%.
Stellantis upgraded its adjusted operating income margin forecast for the year by 2 percentage points to around 10%, assuming no further deterioration of semiconductor supply and no further significant lockdowns in Europe and US.
"I would like to thank warmly all Stellantis employees for their outstanding focus on operational excellence and synergies execution that have led the company to achieve very strong H1 financial results," said Stellantis CEO Carlos Tavares. "While delivering this strong operational performance the company also made significant progress on strategic matters related to electrification acceleration and software, which are fundamental pillars of our strategy."
In North America, Stellantis achieved record profitability, with record H1 Ram global and US retail sales. It also said Jeep Wrangler 4xe was the best-selling PHEV in the US for Q2 2021, following its launch in March 2021.
In Europe, the company highlighted market share up to 23.1% in H1 as well as LCV market leadership at 34.4% share.
Maserati was also back in the black with H1 adjusted operating income of EUR29m.