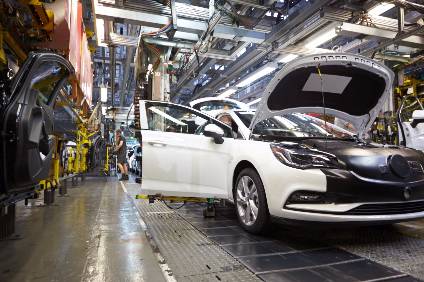 Stellantis has raised doubts surrounding future investment at the Ellesmere Port Vauxhall plant, following the British government's plan to bring forward a ban on the sale of new internal combustion engines cars and vans from 2040 to 2030.
The government's announcement came as part of a broader green vision for the UK economy and as part of the aim to be net neutral in terms of greenhouse gas emissions by 2050, but comments by new Stellantis CEO, Carlos Tavares, put the spotlight on the manufacturer's British operations.
The Vauxhall car plant at Ellesmere Port in North West England manufactures the current Astra.
"If at one point in time, governments or countries create situations which destroy the business model by adding customs duties or by adding constraints, as soon as you say we are going to ban the sales of this kind of car, this kind of car, we stop investing of course," said Tavares responding to a question concerning Ellesmere Port at a briefing in Paris.
"If we are told in 2030, internal combustion engines cannot be sold in the UK, which we respect, then we are not going to invest in internal combustion engines any more because that makes no sense. Then we see if there is a business model for other directions.
"I think it would be confusing if we were to mix the protective shield of Stellantis, that is on the one side and then the change on our ability to create a positive, profitable business model if the rules under which we are operating are completely changed by governments of the countries in which we operate.
"We completely comply with those rules, but if they lead to a situation where there is no business model, then the consequence is clear for everybody and the root cause of that consequence is also clear for everybody."
Stellantis added it was targetting annual synergies of more than EUR5bn (US$6.1bn) at "a steady state." The manufacturer maintains they will be achieved through the implementation of smart purchasing and investment strategies, optimising powertrain and platform utilisation, applying R&D and a focus on manufacturing and tooling efficiencies.
The company adds the synergy estimates are not based on any plant closures resulting from the transaction.