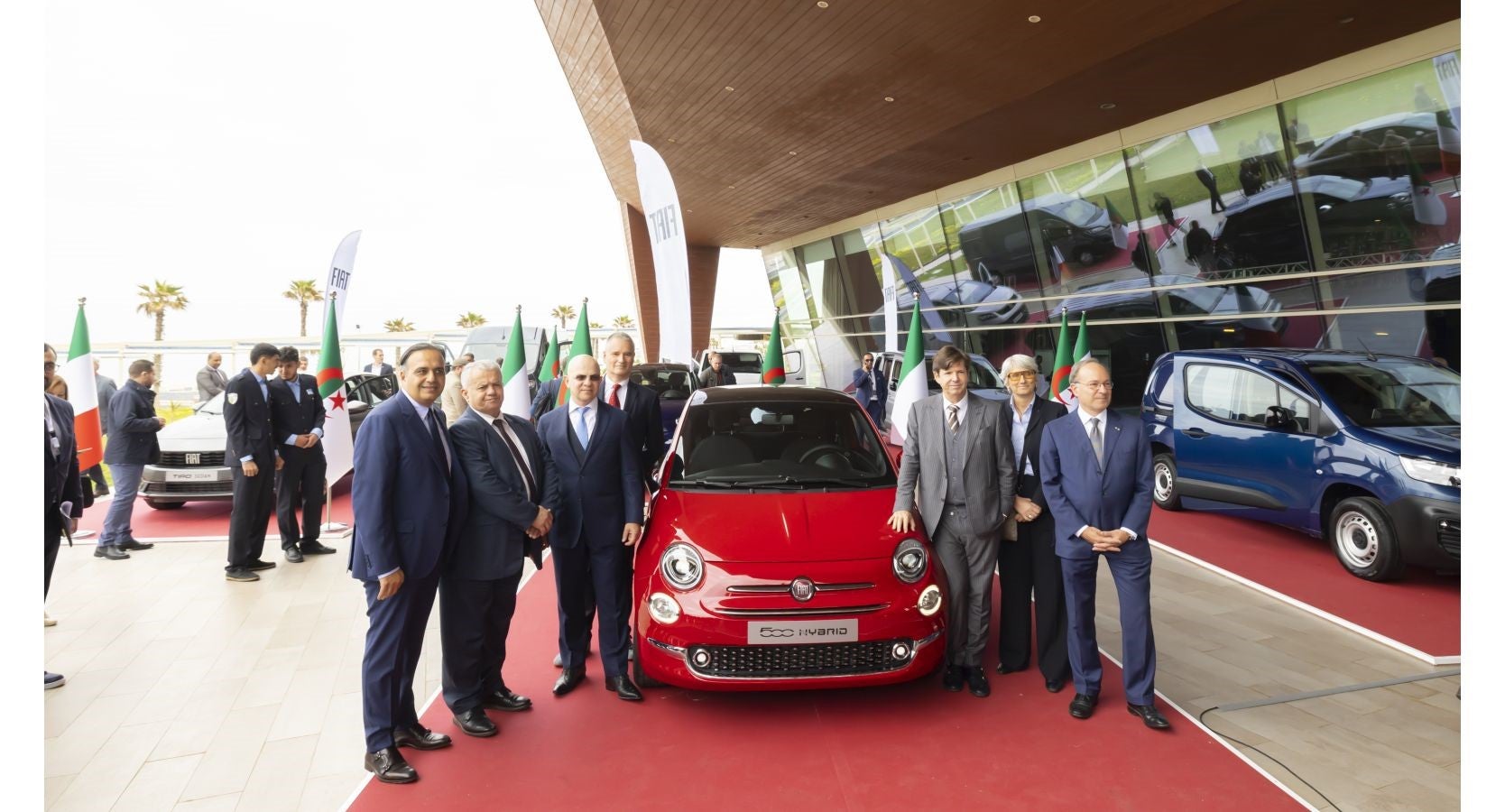 Stellantis has launched its Fiat brand in Algeria at a ceremony attended by officials of the government and automaker.
"Supporting the Fiat project and hence, the development of the automotive ecosystem in Algeria, has an historical symbolism that reflects the long lasting good relations between [our] two countries," said minister of industry and pharmaceutical production Ali Aoun in a statement.
This new investment phase follows an 'automotive specifications agreement' Stellantis signed in November 2022 with the Algerian Investment Promotion Agency (AAPI) ratifying an earlier framework agreement signed on 13 October which launched development of Fiat production, sales, aftersales and spare parts support plus overall development of the automotive sector in Algeria.
The first phase of investment by Stellantis and suppliers will reach EUR200m and result in local assembly of four models.
Algeria is seen as one of the key contributors to Stellantis' Middle East and Africa (MEA) Dare Forward 2030 strategic plan. Launching the Fiat brand there will help the automaker sell its target of 1m vehicles in the region by 2030 with 70% "regional production autonomy".
Construction of the planned Tafraoui-Oran plant will be completed by August 2023 and assembly of the first Fiat 500 Hybrid is expected by the end of this year.
By 2026, the plant will employ 2,000 people building four models with local content around 30% and capacity for 90,000 vehicles a year,
The sales and aftersales network will cover 28 regions in Algeria by the end of the year.
"Stellantis is committed to Algeria and will provide its extensive global and regional know-how in terms of manufacturing and commercial performance," said Samir Cherfan, COO of the Middle East and Africa region.
The 500 Hybrid will be followed into local assembly by the Doblo while an as yet unannounced new model will also be produced within "a few years", he added.
Dealers are now taking orders for the 500 Hybrid plus imported Tipo and 500X and the Ducato, Scudo and Doblo LCVs.
The 500 would be the first hybrid vehicle sold in Algeria, Stellantis said.