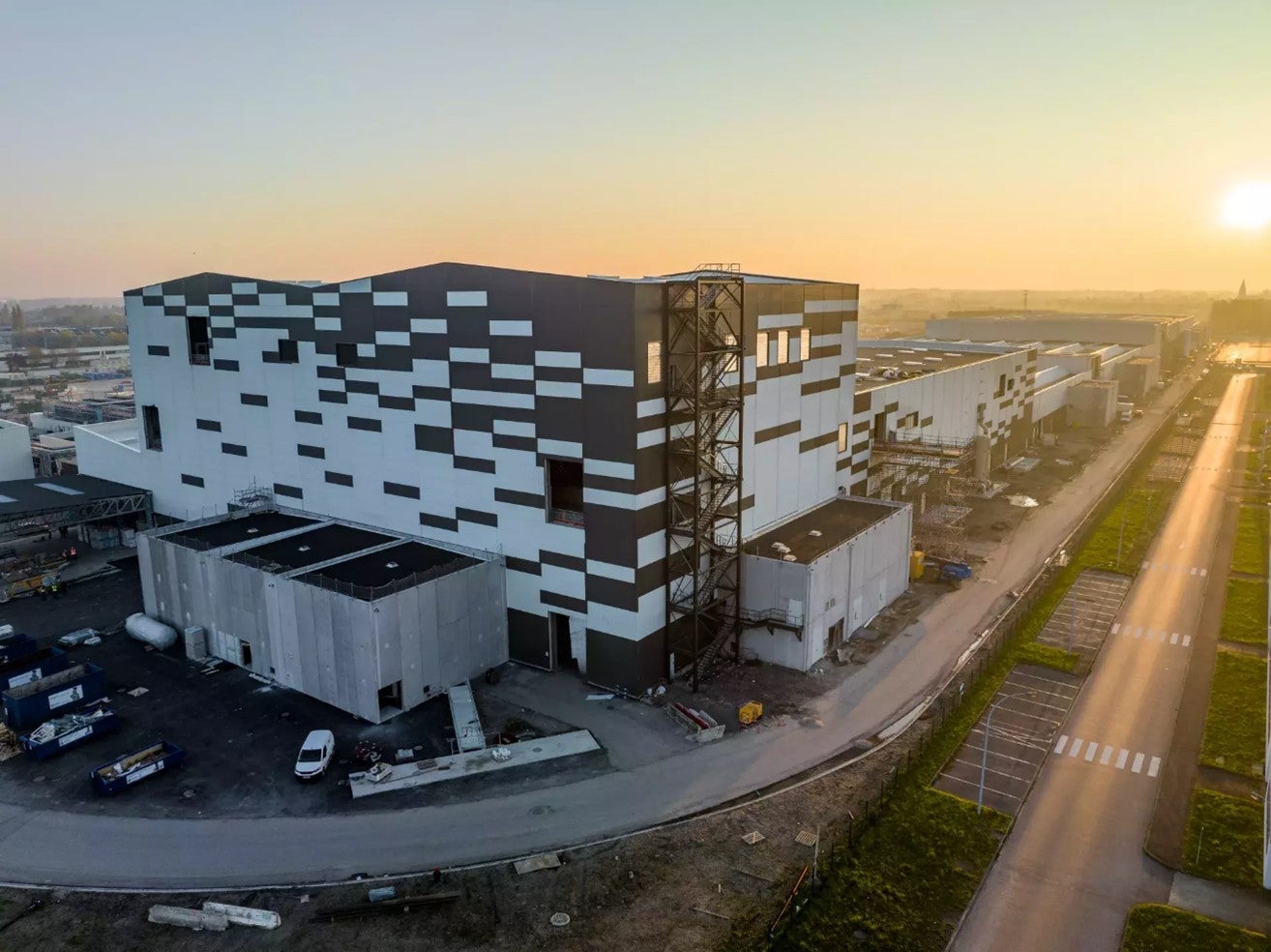 Automotive Cells Company (ACC), a joint venture between Stellantis, Mercedes-Benz and TotalEnergies, has celebrated the inauguration of its battery gigafactory in Billy-Berclau Douvrin, France.
The first of the site's three European production units will become operational in late 2023.
The facility will start the manufacturing of lithium-ion batteries initially with the production line capacity to produce 13GWh, rising to 40GWh by 2030.
With the implementation of two other gigafactories in Kaiserslautern (Germany) in 2025 and Termoli (Italy) in 2026, ACC's industrial capacity will reach 120GWh at full capacity by 2030.
"We are proud to have developed a battery technology in France, whose production in our three sites in France, Germany and Italy illustrates our commitment to European industrial sovereignty in a strategic sector that is currently dominated by competition from Asia, which accounts for 85% of global battery production", states Yann Vincent, Chief Executive Officer of ACC.
Stellantis has a goal to obtain approximately 400GWh of capacity by 2030. This objective will be supported by the establishment of five gigafactories in Europe and North America, along with additional supply contracts.
The inauguration of the gigafactory in northern France follows Stellantis' collaboration with US start-up, Lyten Inc. on the development of advanced applications for EV batteries based on lithium-sulphur technology.
Sumit Das, Senior Analyst, Automotive at GlobalData, said: "France's first EV battery gigafactory will provide a base to step up the production of batteries and electric vehicles as the European Union has set a 2035 deadline to phase out the sale of new fossil fuel cars.
"As per the GlobalData estimates, the European EV market, including battery electric vehicles (BEVs) and hybrid vehicles (HEVs), will reach 17.37 million units by 2030, recording a compound annual growth rate (CAGR) of 16% during 2022-30. In addition, the Europe advanced automotive batteries market including Li-ion batteries for BEVs and HEVs is estimated to be 16.83 million units by 2030. 
"The gigafactory is expected to contribute to Stellantis' goal of increasing its battery capacity in Europe to 250GWh by 2030. In 2022, Stellantis captured a 19% market share of the total European automotive market and is increasing its presence in the region by introducing new models. The company is targeting to introduce 74 new BEV's by the end of this decade."