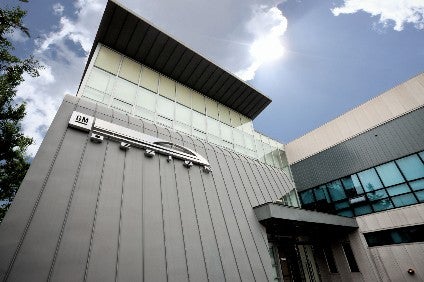 GM Korea's shareholders are expected to agree at a meeting on Friday to establish a separate business unit for its R&D operations in South Korea, according to local reports.
This followed the approval of the plan last week by GM Korea's board of directors whereby the local design centre, a research centre and the powertrain division in Bupyeong would be integrated into a separate business entity as part of a broader restructuring plan.
GM Korea's R&D operations are responsible for the design and development of some popular models including the Captiva SUV.
But the unit's second largest shareholder, the state run Korea Development Bank (KDB), opposes the move and filed an injunction with the Incheon District Court to prevent the meeting from taking place. The court rejected the injunction, however, and the meeting was expected to go ahead as scheduled.
General Motors controls 77% of GM Korea's shares, while KDB and China's SAIC Motor – a GM joint venture partner in China building some of the Korean designed models for local sale – own the remaining 17% and 6% respectively.
KDB chairman Lee Dong-gull said he would veto any decision to create an R&D entity separate from the main vehicle manufacturing company.
The spin-off plan is also opposed by labour unions which suspect it will make it easier for GM to close down other manufacturing facilities in the long term. This week they voted in favour of ongoing strike action.
Last May, GM Korea closed its 250,000 vehicle capacity Gunsan vehicle assembly plant as the first step of a comprehensive restructuring plan designed to return the loss making carmaker to profitability.
The closure of the plant, which had a capacity utilisation rate of just 20%, was a prerequisite for the shareholders to back a KRW 7.7trillionn (US$6.7bn) refinancing plan that allowed GM Korea to meet its mounting obligations and prevent it from sinking under towering debts.
GM Korea posted cumulative net losses of KRW3.134 trillion ($2.94bn) in the three years to the end of 2017 due to falling domestic and overseas sales and high costs.
The withdrawal of the Chevrolet brand from a large number of global markets in recent years also has reduced demand for its products, many of which are exported as KD kits for local assembly.