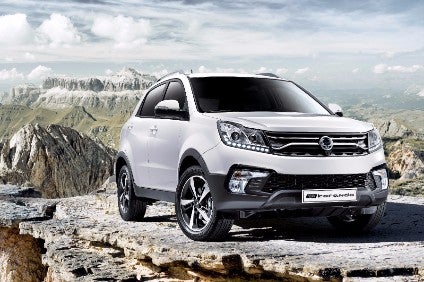 Brazilian group JLJ has officially taken over import, marketing, distribution and after sales support of SsangYong vehicles for a 10 year period, renewable thereafter in five year chunks.
The South Korean brand, owned by India's Mahindra & Mahindra, has been here twice before – from 1995 to 1998 and again from 2001 to 2015 – selling a total of 16,511 vehicles.
"In the last few years the automaker has modernised its factories and optimised its global range," said Ssangyong CEO Gerson Pittori.
"The Tivoli, XLV, Korando, and New Rexton SUVs [the latter just launched at media events in South Korea and Frankfurt – ed], together with the double cab Actyon Sports pickup truck, have many important improvements."
From the first quarter of 2018, when the government's current Inovar Auto programme ends and the additional 30% tax on imports is scrapped, all models will be available in two trim levels, with the Rexton due later.
The importer plans to set up a completely new dealer network reasoning that Ssangyong is still a brand little known to Brazilians, and in a new phase of its history, now more innovative and much modernised. The Koreans promise updated (facelifted) vehicles each year and full redesigns every four.
Prices have not yet been set but the new importer said they would be very competitive, especially when compared with similarly sized models made in Brazil.
First year target is 3,000 sales through 50 new full service dealers.
Group JLJ handled Chery locally from 2009 until 2012 when the Chinese automaker decided to build a manufacturing plant in Jacareí in the Greater Sao Paulo area. JLJ moved on to import and distribute Chery's Rely light commercials brand between 2013 and 2016.
Through both franchises, the group ended up with 120 dealers who collectively sold 55,000 units over the eight years.