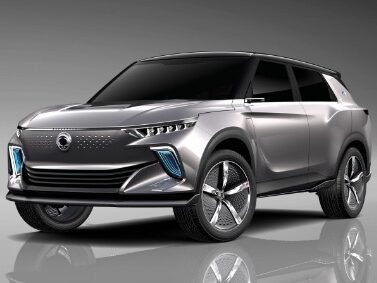 Bankrupt SsangYong Motor has signed a preliminary agreement to source electric vehicle (EV) battery technology from Chinese automaker BYD Auto Company, according to local reports.
The financially-troubled South Korean automaker will soon be acquired by a consortium led by local EV truck manufacturer Edison Motors Company, after all parties agreed on a final acquisition price earlier this week.
Edison Motors chairman Kang Young-kwon last October said: "To achieve our turnaround plans we will resume full operations on three shifts at the Ssangyong plant in the coming years, to produce existing internal combustion engine vehicles as well as new battery-powered and hybrid models."
Ssangyong's court appointed administrator EY Hanyoung said it had signed a memorandum of understanding (MoU) with BYD Auto "to develop and produce battery packs for its models".
Spokesman Chung Yong-won said in a statement: "The partnership with BYD will pave the way for the company to transform itself into an EV maker in the era of electrification."
The first EV model to be produced using BYD battery technology will be the U100, currently under development and scheduled for production in 2023.
The two companies plan to expand their partnership later to include joint development of a purpose-built EV platform, according to the reports.