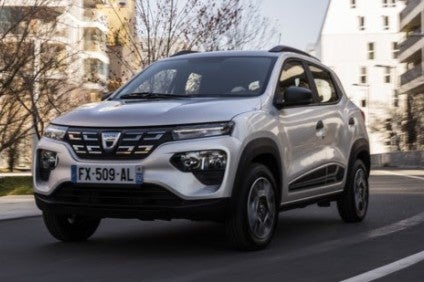 Renault Romania unit Dacia has launched the Spring, the brand's first electric car.
Dacia acknowledged it had benefited "from the unique know-how and experience acquired by the Renault Group and the Renault-Nissan-Mitsubishi Alliance, pioneers of electric mobility for over 10 years".
It claims the Spring is the most affordable electric car in Europe, making electric mobility more accessible.
The four seat car has a range of 230km (143 miles) (WLTP) and 305km (190 miles) in the city (WLTP city).
The automaker described Spring as "a 100% electric urban car with an SUV look, which meets most customer needs at an unbeatable price".
"Dacia is democratising electric mobility," the automaker added.