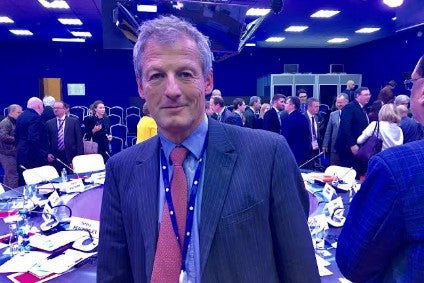 Global logistics provider, GEFCO, says it believes it will be able to secure a slice of improved automotive fortunes in Russia as it commits to the country for the long term.
PSA Group sold 75% of its stake in GEFCO to Russian Railways (RZD) in 2012 and the advantage of having a Moscow-headquartered owner cements the logistics company's deepening roots in the country.
Russia's automotive sector – along with myriad other sections of its economy – has endured unprecedented turbulence as international economic sanctions and a sharply falling rouble combined with a global glut of oil to depress energy prices – but that perfect storm appears to be easing somewhat.
Figures from the Association of European Businesses Automobile Manufacturers Committee recently showed Russia posting the first quarterly increase in sales of new passenger cars and LCVs in March for more than four years and GEFCO is cautiously optimistic this trend will continue.
"We have been hit by the crisis in the automotive industry for sure," GEFCO chairman, Luc Nadal told just-auto on the sidelines of this week's St Petersburg International Economic Forum (SPIEF). "[But] I think the automotive market will come back and we will have a strong market.
"We did not give up on that market [auto sector], which is our strength [but we also] took the opportunity to develop other segments. I am quite happy about the development and in the context I would say [of] a difficult economic situation.
"When we have been acquired by RZD, automotive was almost 90% and today is 70%, but it will grow again. The automotive business will start again [on a] positive trend. We have reached the bottom of the swimming pool.
Up until the acquisition by RZD, GEFCO was highly focused on road transportation, but coming into the giant Moscow-headquartered company's sphere has injected a new dimension of rail expertise into its logistics operations.
GEFCO has been established in Russia since 2003, riding the wave of increasing car sales starting with General Motors' mid-range models, followed by Peugeot and subsequently capitalising on overseas OEMs who established domestic manufacturing bases and joint ventures with home-grown companies.
The logistics provider also inked a 4PL contract with Ferronordic Machines in 2015, where GEFCO provides logistics for oversized and heavy equipment throughout Russia, including remote regions, guaranteeing cost reduction by 10% within five years.
"Since the acquisition of GEFCO by RZD, we have strongly developed flows between Europe and Russia and we have seen logistic knowledge in the complex supply chain significantly improve," added Nadal. "We have started to invest in Russia and to develop our own network.
"After four years I must say, culturally speaking, we have a strong understanding of the governance of a French company by Russian management."
Although PSA divested 75% of its stake to Russian Railways, it nonetheless inked a mammoth deal in 2016 to the tune of US$8.5bn with GEFCO, to manage the automaker's entire global manufacturing supply chain for five years.