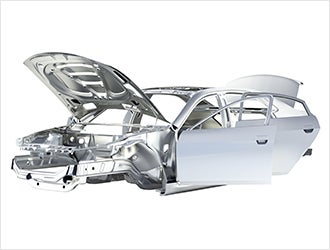 South Korea's main steelmakers have increased automotive steel prices for the first time in four years in response to rising commodity prices, according to local reports.
Local sources suggested that the country's largest steelmaker, Posco, on Monday reached an agreement with Hyundai Motor and Kia Corporation to raise its steel prices by KRW50,000 (US$45) per ton.
The company noted that the international price of iron ore, the main input material for steel, had almost doubled to over US190 per ton at the end May from US$97 a year earlier.
Hyundai Steel Company, South Korea's second-largest steelmaker, said it has also agreed a price increase of KRW50,000 per ton with the two carmakers – which account for around 30% of its overall sheet steel sales.
Local analysts have upgraded the earnings forecasts for the country's steelmakers after they were able to pass on the rise in input prices for the last year to their customers.
Posco  said it has also reached an agreement with the country's three largest shipbuilders to hike the price of thick steel plates.