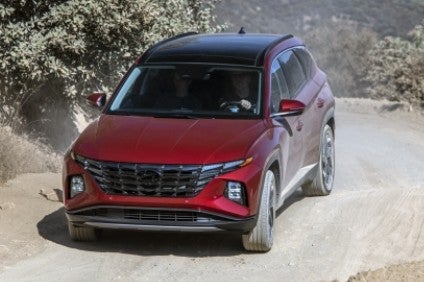 Domestic sales by South Korea's five main automakers combined increased by over 16% to 116,270 units in January 2021 from weak year-earlier sales of 99,962 units, according to preliminary data released individually by the companies.
The data did not include sales by South Korea's low-volume commercial vehicle manufacturers, including Tata-Daewoo and Daewoo Bus Corporation, as well as sales of imported vehicles which are covered in a separate report. Together these accounted for close to 15% of total vehicle sales last year.
South Korea's domestic vehicle market last month continued to benefit from a strong pipeline of new models by the leading brands.
Hyundai continued to drive the market higher last month, with sales rising by 25% to 59,501 units; while sister company Kia Motors reported an almost 12% rise to 41,481 units. GM Korea enjoyed a 20% sales rise to 6,106 units and Ssangyong's sales increased by 1.6% to 5,648 units, albeit compared with depressed year-earlier levels. Renault-Samsung was the only brand to report a decline, of almost 18% to 3,534 units.
Global sales by the country's big-five automakers, including vehicles produced overseas by Hyundai and Kia, increased by 4.8% to 597,213 units in January 2020 from 569,929 a year earlier – reflecting higher domestic and overseas sales.
Overseas sales rose by 6% to 480,943 units last month from 453,659 a year earlier, with higher sales in China, Russia and the Americas offset in part by weak demand in Europe – where sharp rises in COVID-19 cases have prompted governments to re-impose widespread lockdowns in recent weeks.
Hyundai Motor's global sales increased by 1.6% to 319,959 vehicles in January 2021 from 314,825 a year earlier, driven by a 25% jump in domestic sales to 59,501 units from 47,951 a year earlier – reflecting strong demand for the Grandeur and Elantra sedans, the redesigned Tucson SUV and for its luxury Genesis models.
Overseas sales declined 2.5% to 260,458 units from 267,234, with weak sales in Europe more than offsetting recovering demand in China, the Americas and Russia. Sales in India were up by 24% at 52,000 units, according to local reports.
Hyundai said it was targeting 4.16m global sales this year, up from 3.74m units in 2020, and plans to launch its first purpose-built electric vehicle in the coming months – the Ioniq 5.
Kia Motors' global sales rose by 2.5% to 226,298 vehicles in January 2021 from 220,734 units a year earlier, driven by a 12% rise in domestic sales to 41,481 from 37,050 units. Overseas sales increased by just 0.6% to 184,817 from 183,684 units.
The company said demand was particularly strong for SUV models such as the Sorento and Sportage as well as for the new Carnival [aka Sedona] MPV.
New electric vehicle models are expected to help drive growth this year, with global sales forecast to rise by 12% to 2.92m vehicles from just over 2.6m last year.
GM Korea's global sales jumped by almost 77% to 36,126 vehicles in January 2021 from very depressed year earlier sales of 20,484 units, driven by a 95% jump in exports to 30,020 from 15,383 units.
Domestic sales were also higher last month, by almost 20% to 6,106 units from 5,101 units in the same month of last year, reflecting stronger demand for the Spark minicar and the Trailblazer SUV.
SsangYong Motor reported a more than 13% rise in global sales to 8,678 units in January 2021 from 7,653 a year earlier, reflecting mainly a 45% rise in exports to 3,030 from 2,096 units. Domestic sales were also higher last month, by just 1.6% at 5,648 units from 5,557 in the same month of 2020.
While last month's rise came against weak year-earlier volumes, it also followed the company's bankruptcy announcement in December – after it failed to meet its debt repayment obligations. Production was also disrupted towards the end of the year, with a number of suppliers refusing to deliver components to the plant.
Parent company Mahindra & Mahindra has stated for some time it does not intend to invest further in the South Korean SUV maker and has been actively looking for a new strategic investor for more a year. News emerged last month that it has held talks with an unnamed potential investor to sell its controlling stake, with a deal scheduled to be finalised by the end of February.
Renault-Samsung, 81%-owned by Renault, saw its global sales fall by 1.3% to 6,152 vehicles in January 2021 from depressed year-earlier sales of 6,233 units, after domestic sales plunged by almost 18% to 3,534 from 4,303 units – despite the recent launch of the new XM3 SUV and the upgraded QM6 model.
Exports jumped by almost 36% to 2,618 from 1,930 units a year earlier, after the company shipped its first batch of new XM3 models to Europe last month.
These will be sold under the Renault brand.