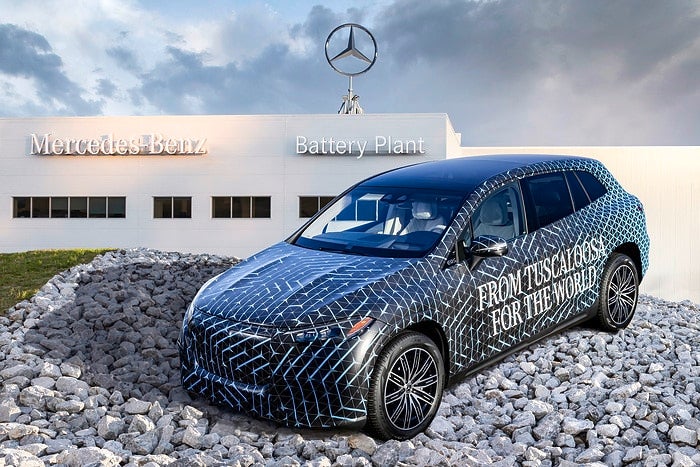 Sales of imported light passenger vehicles in South Korea fell by just over 2% to 23,512 units in May 2022 from 24,080 a year earlier, according to registration data released by the Korea Automobile Importers & Distributors Association (KAIDA).
This followed much sharper decline in previous months as global manufacturers struggled with shortages of semiconductors, with cumulative five month volume down by almost 11% at 108,314 from 121,566 units a year earlier. Sales by domestic manufacturers fell by just over 11% to 547,733 units in this period.
German-owned brands accounted for almost 79% of total import sales year to date or 85,617 vehicles.
Mercedes-Benz was the leading brand with sales down by less than 6% to 33,358 units, helped by the launch of the battery powered EQS at the end of last year which it sells alongside the EQA and EQC EV models. Earlier this year, the automaker said it planned to launch four new models in 2022, including the C-Class, the battery-powered EQE sedan, the EQB electric SUV and the AMG EQS 53 4MATIC sedan, as well as upgraded CLS four-door coupe and AMG GT-4 coupe models.
BMW sales increased by close to 5% to 31,103 units year to date, lifted by the launch of the iX1 and iX3 battery-powered SUVs at the end of last year, while Mini sales fell by just under 6% to 4,690 units.
Volkswagen five month sales fell by almost 24% to 5,403 units, while Audi sales dropped by close to 27% to 6,567 units, with supply severely impacted by the global semiconductor shortage and a weak EV line. Porsche sales were down by over 8% at 4,025 units. The brands' recently renamed distributor, Volkswagen Group Korea, said it plans to launch 22 new and upgraded models this year to help reverse the recent decline, including the VW ID.4 EV SUV, the Audi Q4 e-tron and the A3 compact, along with several Bentley and Lamborghini models.
Volvo passenger vehicles sales fell by almost 8% to 5,707 units year to date. The automaker launched the C40 Recharge EV in February, the first of seven battery powered models it plans to launch by 2030.