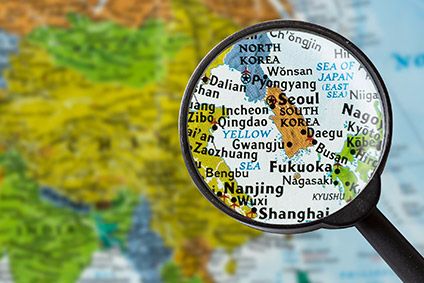 The South Korean government has launched a "battery alliance" designed to encourage local manufacturers to collaborate in the procurement of minerals for electric vehicle (EV) batteries and to develop strategy in preparation for possible supply disruptions amid heightened global uncertainty.
The alliance was announced following a meeting with industry minister Lee Chang-yang and senior officials of local firms including Hyundai Motor, LG Energy Solution, SK On, Samsung SDI and Posco Chemical Company.
The ministry of trade, industry and energy said South Korean companies planned to invest a combined KRW50trn (US$35bn) locally by 2030 to develop advanced technology for secondary batteries, used mostly in EVs, and in factories.
The ministry was making available KRW1trn in grants for R&D projects for advanced technology development by 2030, as well as soft loans and tax benefits to support investment in the sector.
According to government data, South Korean companies involved in secondary battery production planned to invest a combined KRW19.5bn in research and development by 2030 with a further KRW30.5trn to be spent on domestic facility investment.
This does not include huge overseas investments in raw materials procurement and battery cell production in key regions such as North America and Europe.
The government said South Korean manufacturers were expected to lead the global secondary battery industry by the end of the decade by fulfilling 40% of global demand from a network of global factories.
In the first six months of 2022, the South Korean government suggested, the country's manufacturers accounted for 26% of the global secondary battery market, second only to China which claimed a 56% market share while Japanese companies came third with 10% of global sales.