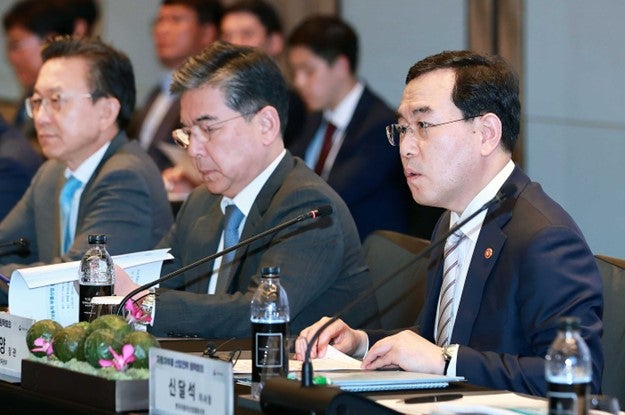 South Korea's Ministry of Trade, Industry and Energy has announced that central government and local automakers have agreed to make available over KRW14trn (US$11bn) to help strengthen the country's automotive supply chain, increase exports and help make the transition to next generations technologies.
The announcement followed a roundtable meeting between representatives of the government, automakers and the country's automotive components industry, which acknowledged the recent strong growth in vehicle and component exports and vowed to help maintain this strong growth momentum.
A spokesperson of the industry ministry told local reporters: "We expect to see exports of vehicles and auto components surpass US$80bn this year for the first time. The government, together with private sector entities, will continue its efforts to maintain this growth momentum and to better prepare for the future mobility era".
The government is targeting a fivefold expansion of domestic EV production by 2030, along with strong growth and new technology developments in related industries such as semiconductors, displays and software. It also plans to nurture more than 30,000 future technology developers by promoting further collaboration between government, corporations and major colleges in the country.
Hyundai Motor, Kia Corporation, GM Korea, Renault Korea, KG Mobility also signed a joint declaration to strengthen win-win partnerships with auto-parts makers by helping to secure liquidity and engaging in joint technology development.