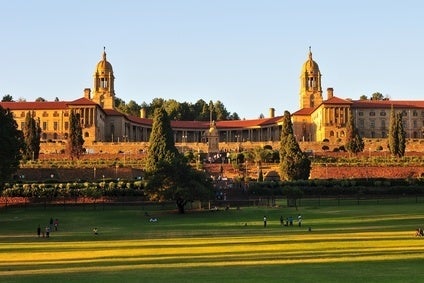 South Africa's engineering bargaining council (MEIBC), says pictures of striking metalworking employees carrying tyres were 'not very helpful' as the country starts to recover from the near five-week walkout.
Hundreds of thousands of workers walked out more than a month ago in support of a three-year wage claim, with the massive industrial dispute forcing automakers to idle or severely curtail operations.
Pictures were carried in South Africa of one striker brandishing a tyre – a hugely potent symbol in the country where they were often used to extremely violent effect in the days of apartheid and social conflict.
There is no suggestion any tyres were used but the strike was bedevilled by claims of violence – a situation condemned by both employers and the National Union of Metalworkers of South Africa (NUMSA).
"It [carrying tyres] can not be very helpful," South African Metal and Engineering Industry Bargaining Council (MEIBC), general secretary, Thulani Mthiyane, told just-auto from Johannesburg.
"The issue of violence has been reported in South Africa and abroad. We were also concerned about those reports.
"If the strike becomes violent – people must conduct strikes peacefully."
Around 220,000 NUMSA workers were due to return to work this week, but many tens of thousands may still remain locked out as the National Employers Association of South Africa (NEASA), is refusing to ratify a deal to end the dispute, which would see a 10% wage increase per year until 2016.
NEASA has asked its members – numbering around 3,000 – to refuse entry to employees previously on strike while it presses its demands for an 8% wage rise.
The settlement proposal now goes to South Africa Labour Minister, Mildred Oliphant, to gazette or approve the deal, but NEASA insists it is not a signatory to the agreement.
However, should the Minister agree the increase, NEASA says it will go to Court.
"If she [Oliphant], notwithstanding NEASA's submissions to her, goes ahead and extend [s] the agreement, NEASA will institute review proceedings in the Labour Court to have it set aside, similar to what NEASA has done with the 2011-14 Metal Industry Agreement," said a statement from the employer association.