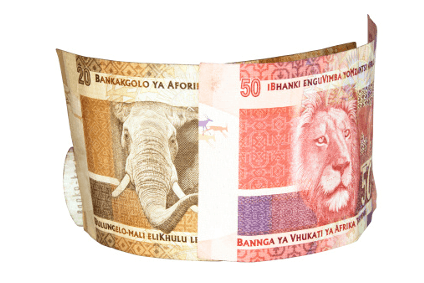 South Africa's employer body (NEASA) currently urging its 3,000 members to lock out anything up to 80,000 workers formerly on strike in the country's vast metalworking walkout, is also urging the minimum wage be cut to stimulate job creation.
The strike severely impacted South Africa's automakers as component producers struggled to supply vital parts, forcing many manufacturers either to idle completely or slow down their factories.
The National Union of Metalworkers of South Africa (NUMSA) union inked a deal with the Steel and Engineering Industries Federation of Southern Africa (SEIFSA), which saw a 10% rise per year to 2016, but NEASA is refusing to ratify at that figure, offering 8% instead.
The situation appears to be in something of an impasse, but as well as the lock-out, NEASA is pushing for a cut in the minimum wage to tackle South Africa's chronic unemployment, which union sources indicate could be as high as 50% in some regions.
"Unemployment is South Africa's biggest problem," NEASA chief executive, Gerhard Papenfus, told just-auto from South Africa. "We said we must reduce the entry level wage on the lowest level by 50%. It is drastic.
"If you reduce the minimum wage by 50%, that wage would have been on par with the second most expensive industry – that is the reality.
"The biggest driver of inequality is joblessness. The wage in other industries is a quarter of the minimum wage in this industry. It is absolutely ridiculous."
The improved wage offer negotiated by SEIFSA is now on South Africa Labour Minister, Mildred Oliphant's desk for approval or gazetting into a binding agreement, in which case, NEASA says it will go to the Labour Court if she approves the deal as it stands.
"If the Minister makes the decision binding, then of course, that agreement is technically applicable to us and I can't have the lock-out any more," said Papenfus.
"But between the Minster doing that and now is a long road."
NUMSA has slated the lock-out as an "attack" on collective bargaining, noting: "We view the lock-out not only as an attack to collective bargaining, but as a deliberate agenda by Papenfus and ilk, wanting to retain and reproduce colonial apartheid poverty wages, mostly amongst black and African workers, amidst the triple crisis of poverty, unemployment and deepening inequality in our country."
South African wage research organisation, mywage.co.za, indicates the gross monthly salary for a new sheet metal worker in the country to be US$636, although NEASA was not immediately available to verify the figure.