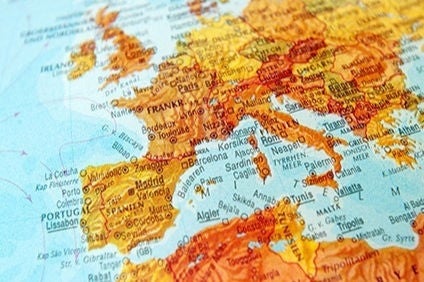 UK automotive trade association, SMMT says it firmly believes there is still a "compelling case" for Britain to remain in the European Union (EU).
The UK is to put an 'in-out' question to the British people in a 23 June referendum, which is already seeing fierce battle joined and the political temperature rapidly rising as both camps ratchet up the political stakes.
"It is about what our members think," SMMT chief executive, Mike Hawes told just-auto on the sidelines of this week's Commercial Vehicle Show in the UK Midlands city of Birmingham. "They have been very clear – 77% in favour of remain – access of a free market and the ability to influence regulations.
"I still believe it makes a compelling case. A number of members have said they cannot imagine any scenario being better than they one they have. I understand the frustration many have about regulation – we want it to be fair [and] cost effective.
"Regulation is not necessarily a bad thing, but it should not inhibit competitiveness. We hope a UK in Europe can ensure a strong voice for competitiveness."