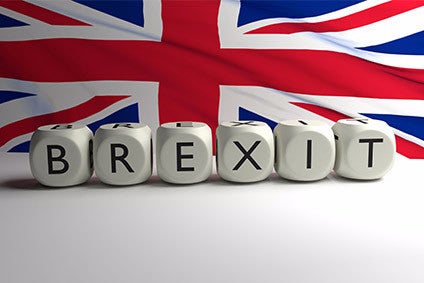 UK trade association, SMMT says the adoption of the so-called 'Great Repeal Bill' by the British government smoothing the path to leaving the European Union (EU) will also raise many questions once it is enshrined in law.
The Bill will be in addition to the triggering of Article 50, forming the mechanism by which the UK exits Brussels, although this has suddenly been given added complexity by the British High Court's ruling Parliament must approve any leave terms but a simultaneous appeal launched against the decision by the British government.
"Brexit means Brexit and we will make a success of it, that is good, but things are slowly coming out in terms of government thinking," said SMMT director of policy, Konstanze Scharring at the body's Open Forum in Birmingham. "She [British Prime Minister, Theresa May] said Article 50 will happen before the end of March 2017. She also spoke of the Great Repeal Bill, which means we will adopt all EU legislation into UK law, giving certainty and also raising a number of questions about what happens on day plus one.
"This is all about the UK leaving the EU. The priorities are sovereignty and getting control of immigration. Government is committed to creating and supporting the right conditions for the automotive industry. We have seen movement in terms of language to try and reassure investors because that is important.
"What is the vision, what is the new arrangement? Parliament will try to question government – [they] will say we are not giving a running commentary. Some people are saying you can't do this in two years, hence talk about a transition period. Government is in a sense, ill-equipped, we need to get it right rather than rush it forward, any Free Trade Agreement is not a model for us."
Scharring pointed out the UK already enjoyed considerable bespoke arrangements with the EU such as not being part of the eurozone or part of the Schengen arrangement allowing passport-less travel – although that is starting to unravel given the migrant crisis – but that sovereignty and free movement took greater priority for London.