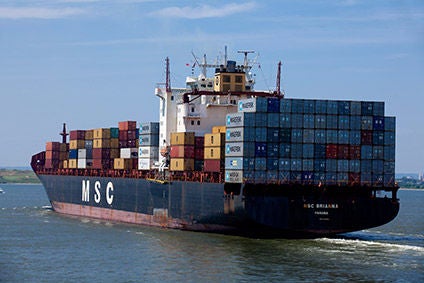 British trade association, The Society of Motor Manufacturers and Traders (SMMT) says it wants tariffs to be avoided "at all costs" as the UK embarks on its complicated extrication from the European Union (EU).
The precise nature of Britain's separation from Brussels is now consuming acres of newsprint in the UK press, with much talk centering on any imposition of tariffs should London not be able to secure access to the single market on present terms due to its insistence on immigration controls.
"Parts can cross various borders and various frontiers three or four times before ending up in a finished vehicle," said SMMT chief executive, Mike Hawes at last week's Open Forum organised by the body in Birmingham. "Tariffs will add cost to the industry – we want to avoid that at all costs.
"Brexit politicians are keen to explain we import a tremendous number of cars – we do that and we will continue to do that. We want ideally to remain the in the single market – that may not be possible. That is our stated position – we want the continuation of the regulatory regime we currently follow – we do not want a bespoke UK regulatory framework.
"Most companies have to look abroad as well and we don't want to be inhibited in any way. We want an alignment of trade priorities. The EU has a number of trade agreements and we want them to be grandfathered. We want continued collaboration on automotive priorities – it is something that has been working for industry and we need to make sure it continues to work for this sector and its impact to the UK economy."
The SMMT head broadened his theme from pure Brexit to include the future landscape of the sector, which inevitably will include some form of autonomous vehicle, although this will likely be a gradual process rather than a eureka moment where self-driving cars suddenly enter the market.
Equally, the digitalisation of the market coupled with a push to the so-called 4.0 process of operating factories in what Hawes termed the fourth industrial revolution, will continue to loom large in manufacturing circles.
"The issue which excites so many people – this idea we will be all driving autonomous vehicles in the next few years – we are not – but gradually we will see some introduction of technologies around connected vehicles which lead on to autonomous driving,"added Hawes.
"There will be this shift towards autonomous driving either partly or in full – that is going to raise a lot of questions. Opportunities are significant – potentially GBP51bn (US$63.2bn) additional GDP to the UK. Only GBP1bn is for the automotive sector and the other GBP50bn is up for grabs.
"We need to make sure industry grasps that opportunity."