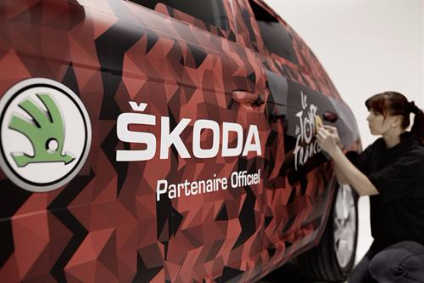 Škoda has opened its new PXL II servo press line at the company's main plant in Mladá Boleslav, Czech Republic, with full operation for aluminium body parts starting in March.
Construction work on the 11,600 square metre hall began in 2015, with investments amounting to EUR86.4m (US$92m).
"The new press line is an important investment in the growth of the Škoda brand and the future of Mladá Boleslav plant.," said Škoda board member for production and logistics, Michael Oeljeklaus.
"The line is another important part of our 'GreenFuture' environmental strategy, which focuses on resource-saving and production as well as energy-efficient vehicles. The press is one of the most modern of its kind in Central Europe.
"In addition to its energy efficiency, thanks to decentralised servomotors, it also enables flexible production process and significantly shorter changeover times."
"All workers' representatives, including those from Kvasiny and Vrchlabí took part in the opening of the turbo press line PXL II."
The new PXL II press line is based on servo technology, with energy needed to produce the press parts generated directly in the 14 servomotors.
Conventional mechanical press drives instead use the energy accumulated in a flywheel. Unlike other systems, the conversion energy from the PXL II press line can be adjusted and regulated as required. Another advantage is energy released during pressing can be partially recovered.
Compared to conventional systems, the new press line consumes up to 15% less energy in continuous operation, claims the automaker. Changeover times have been reduced to three minutes.
In March this year, the press line will be in full operation, with up to 23,000 press parts produced for several models every day.
Škoda has invested a total of €86.4m, creating 140 new jobs. ŠKODA will be operating the new press shop in twelve-hour shifts around the clock, seven days a week, with more than 1,000 employees.