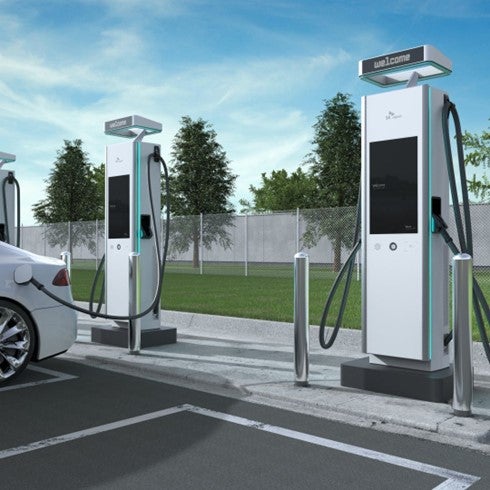 South Korea's SK Signet said it had completed construction of an electric vehicle (EV) charger plant in Plano, Texas [the north Dallas suburb also home to Toyota's US sales operations – ed], with full production scheduled to begin in July.
The company held an opening ceremony attended by Plano mayor John Muns, Texas executive director for economic development and tourism Adriana Cruz plus SK Signet CEO Jung Ho Shin.
The plant has initial capacity for 10,000 for SK Signet's latest V2 ultra-fast chargers a year and was expected to create up to 183 jobs by 2026.
SK Signet said the V2s can charge an EV battery from 20% to 80% in 15 minutes and will be supplied to local public charging operators such as Volkswagen-controlled Electrify America and EVgo for installation in service stations, convenience stores and commercial buildings across the US, as well as directly to EV fleet operators.