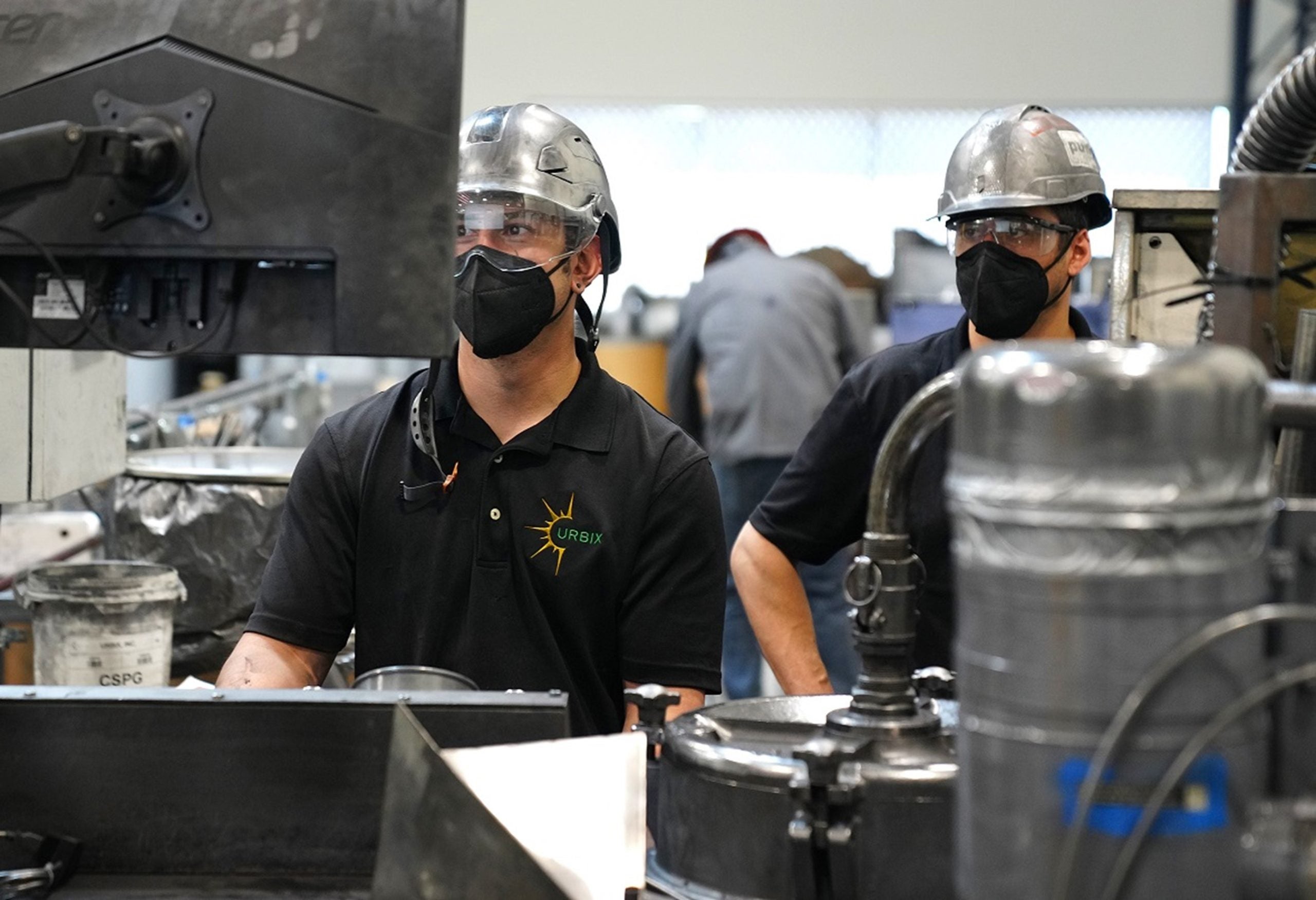 South Korean battery manufacturer SK On Company said it had signed an agreement with US-based Urbix to jointly develop natural graphite anode materials for its electric vehicle (EV) batteries.
Urbix was established in 2014 in Mesa, Arizona and specialises in processing natural graphite using environmentally responsible technology. The company is close to commissioning a plant with an initial graphite processing capacity of 1,000 tons per year and plans to expand this to over 28,000 tons by 2025.
SK On said the move could help it establish a foothold in the US anode material supply chain following the enactment of the Inflation Reduction Act (Ira). The two companies have agreed to work together over an initial two year period to develop anode materials tailored specifically for SK On's own EV batteries.
Anodes are one of four main components of lithium ion batteries, along with cathodes, electrolytes and separators. They determine battery life, charging speed and energy density. Graphite is currently the dominating anode material in commercial lithium ion batteries.
SK On said it would consider sourcing anode materials from Urbix for its US EV battery manufacturing operations if they were successful in developing customised anode products. The company was building a number of EV battery plants in the US independently and with automakers such as Ford and Hyundai.
Sun Heeyoung, SK On vice president in charge of advanced research, said: "This agreement is meaningful in increasing the possibility of securing eco friendly and high performance anode active materials for use in our US plants. We will continue to work to develop anode materials that can maximise battery performance."
Urbix CEO Nico Cuevas added: "Working with such a renowned battery manufacturer means that we can accelerate our production efforts and more effectively address the supply of graphite. By using our innovative technology, we can shift more of the refinement and production of battery grade graphite to the US, a mission to which we remain committed."