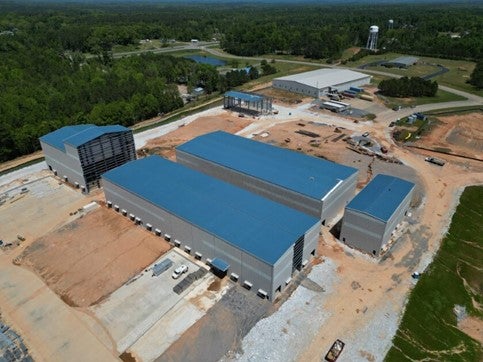 SK On said it would join with US graphite producer Westwater Resources to develop battery anode materials to strengthen its North American supply chain and qualify for tax incentives under the US Inflation Reduction Act (IRA).
Colorado based Westwater owns the rights to explore and mine the Coosa Graphite Deposit in Alabama and is currently building a graphite processing plant in nearby Kellyton which is scheduled to be completed in the first half of 2024.
Graphite is a key material used in battery anodes.
SK On said it signed an agreement with Westwater to study and develop eco-friendly and high performance anode materials over the next three years for use in its batteries.
Westwater said in a statement: "Upon the successful completion of the development efforts, we expect to negotiate another agreement with SK On that may allow for the sale of potentially all coated spherical purified graphite (CSPG) anode material from the Kellyton graphite processing plant."
Westwater executive chairman Terence Cryan SAID: "Following the passage of the US Inflation Reduction Act, many battery manufacturers have sought to secure North American anode material from our Kellyton plant."
Sun Hee-young, SK On vice president in charge of advanced research, said: "With this agreement, we will continue to strengthen our materials supply chain in North America and ensure we can help meet the increasing demand for electric vehicles in the US."
Earlier this year SK On signed an agreement with US graphite producer Urbix to jointly develop anode materials to reduce its dependence on supplies from China.
SK On has a joint venture with Ford, called BlueOval SK, which is currently building two EV battery plants in the US and another joint venture with Hyundai Motor to build a battery plant in Georgia.