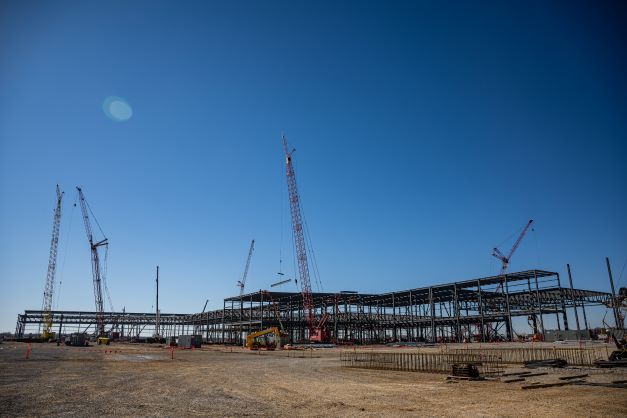 SK On Company is considering pulling out of an agreement to build an electric vehicle (EV) battery plant in Turkey in a deal with Ford due to deteriorating funding conditions, according to reports from South Korea over the weekend.
Last March, the South Korean company signed a preliminary agreement to jointly invest US$3.2bn with Ford and Turkish company Koc Holding in a Turkey factory to supply Europe but was now reported to be considering pulling out of the deal due to rising interest rates while the war in the Ukraine posed an additional risk to European EV demand growth.
SK On has a joint venture with Ford, called BlueOval SK which is currently building two EV battery plants in the US, and another joint venture with Hyundai Motor which plans to build a battery plant in Georgia. It also has battery factories in Hungary, China and South Korea. The Turkish plant near Ankara was scheduled to come on stream in 2025 with capacity of up to 45 gigawatt hours (GWh) per year.
According to local reports, SK On raised KRW2.8trn (US$2.25bn) in December through a rights issue but this was far less than the previously targeted KRW4trn due to some private equity firms withdrawing their funding plans due to rising interest rates with fears high energy costs in Europe could potentially slow EV demand in Europe.