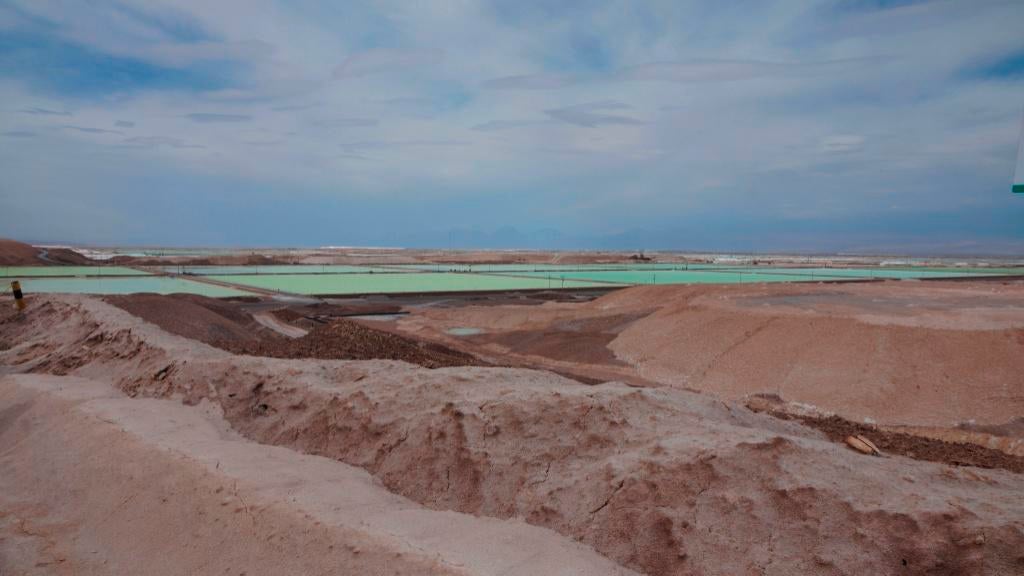 South Korean electric vehicle (EV) battery manufacturer SK On announced it had signed a preliminary lithium supply deal with Australia mining firm Global Lithium Resources to secure supplies of raw materials for future battery production.
SK On said securing lithium from an Australian supplier for the batteries it plans to produce in the US would make its products eligible for EV tax credits because US tax regulations "favour batteries with parts made in the US or by its free trade partners".
SK On said it had signed a non-binding memorandum of understanding (MoU) to procure spodumene from two Global Lithium mines which are estimated to have reserves of around 500,000 tons combined, although the timeframe has yet to be finalised.
The battery maker said it would also consider direct investments in the mining company or it might invest directly in refining operations to extract lithium hydroxide.
SK On, part of conglomerate SK Group, is estimated to be the world's fifth largest EV battery maker with a global market share of around 5% last year.
The company is expanding rapidly to supply the fast-growing global EV market. As well as its own plans to build significant battery production capacity in key markets such as the US, it has also established a 50:50 global joint venture with Ford Motor called BlueOval SK.
Through BlueOval SK, the two partners plan to complete construction of three lithium ion battery plants in the USA by 2025 with a combined production capacity of 127 gigawatt hours (GWh) of batteries per year, enough to power 1.6 million EVs fitted with 80 kilowatt hour batteries per year.