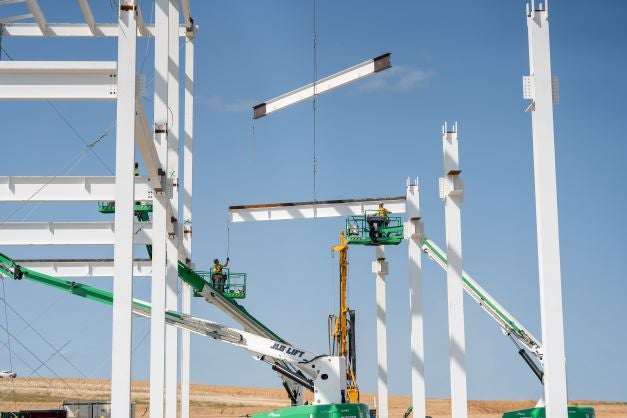 After six months of site preparation, Ford officially has broken ground at BlueOval City, its largest, most advanced auto production complex in the automaker's 119-year history.
Structural steel is being erected less than a year after Ford and SK On announced their US$5.6bn investment to build a new electric truck and batteries for future vehicles in West Tennessee.
The six square mile 'mega campus' will create approximately 6,000 new jobs when production begins in 2025.
"We are building the future right here in West Tennessee," said Eric Grubb, Ford's director of new footprint construction. "This facility is the blueprint for our future manufacturing facilities and will enable us to help lead America's shift to electric vehicles."
Ford has set a target of a 2m EV production run rate worldwide by late 2026.
So far construction workers have moved 4.6m cubic yards of soil and laid 370,000 tons of stone with 4,600 deep foundations installed.